Portfolio manager assesses what the monumental week in Washington might mean for this country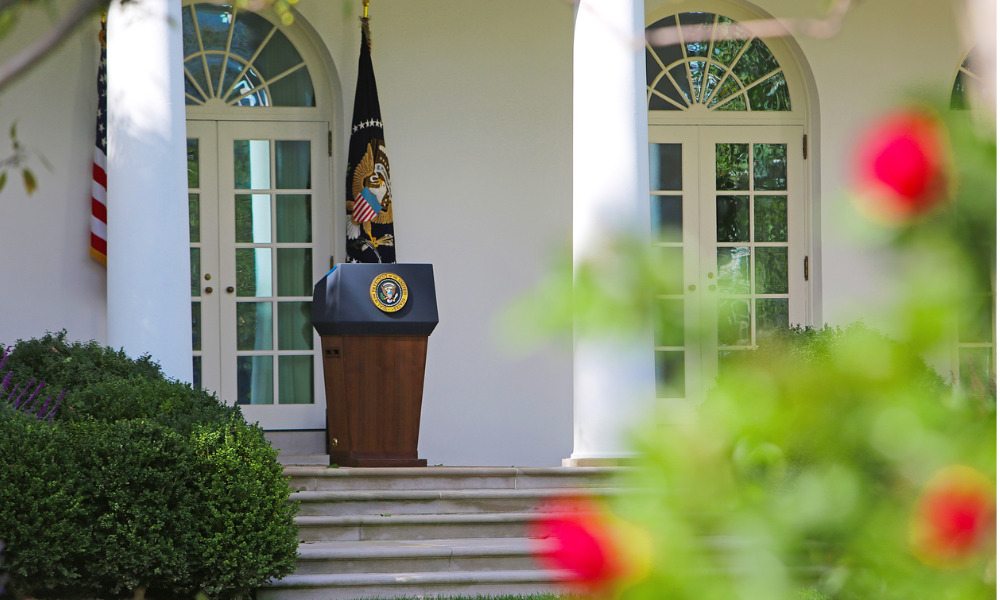 The transition of power in the U.S. this week has given investors a strong indication of policy trends and frictions that will affect Canada, according to one portfolio manager.
Michael White, Head of Multi-Asset Strategy at Picton Mahoney Asset Management, told WP that while the replacement of Republican Donald Trump from the White House with Democrat Joe Biden brings many uncertainties, the speech from Janet Yellen, the new Secretary of the Treasury, and Biden's day one executive orders are clear signposts.
Many of the latter were simply "mirror image reversals" of some of President Trump's controversial initiatives, while others may play a key role in relations with Canada.
First up, the new president promised a renewed focus on COVID and its economic impact, including a new mask mandate on federal properties, closer co-operation with the WHO, and a nearly $2 trillion fiscal aid package. He will also extend the moratoriums on evictions and foreclosures and pause the accrual of interest and principal payments on student loans.
White said: "Also on the day-one agenda was the revocation of the Keystone XL pipeline permit, which gets things off to a bad start with Canadian officials who have worked for many years to get it approved. Higher emission standards as well as other pro-green energy initiatives will be back on the menu. These policy moves may actually help buoy global oil prices, as they will undoubtedly hamper new oil supply from the US."
In addition to friction on energy policy, the US administration may also be picking a new battle over currency, White added. Yellen, who addressed the Senate this week, indicated that they will support a "market-based" currency policy. White said this was widely interpreted as allowing the U.S. dollar to depreciate.
"While no one wants a currency in free-fall, a weaker currency does generally help a county's economy by making its exports cheaper. A stronger Canadian dollar might be welcome by some - such as consumers buying imported goods - but may hamper the export industry in Canada, especially on the commodity side.
"A weaker US dollar is likely pro-inflationary as well, given most commodities are priced in USD, it could stimulate demand at the margin. The significant amount of US dollar-denominated debt issued by emerging market economies will also be easier to service."
After the Georgia run-off produced two Democrat wins, which effectively gave the party control of the Senate via Vice President Kamala Harris' tie-breaking vote, marker reaction has been bullish, with White detecting a pro-inflationary tilt. He cautioned, however, that the margins around the "Blue Wave" remained slim.
"All it would take is one dissenting Democrat Senator to block any new legislation deemed too extreme, which will likely keep tax code changes to a minimum for now. Yellen's comments also indicated they won't move aggressively on new taxes, at least initially, although she also indicated that eventually some changes will come so that everyone pays their 'fair' share."
Market-based inflation measures such as TIPS implied inflation spiked recently with the two-year TIPS breakeven reaching the highest level in more than five years, while the 10-year treasury rate also rose above 1% for the first time since March.
White added: "Surprisingly, the 10-year TIPS breakeven is also inching higher than 2%, an indication that the market may be anticipating higher inflation for a much longer period of time."