Head of fixed income says state of real economy breaks his heart but that investors can take advantage of 'unreal valuations'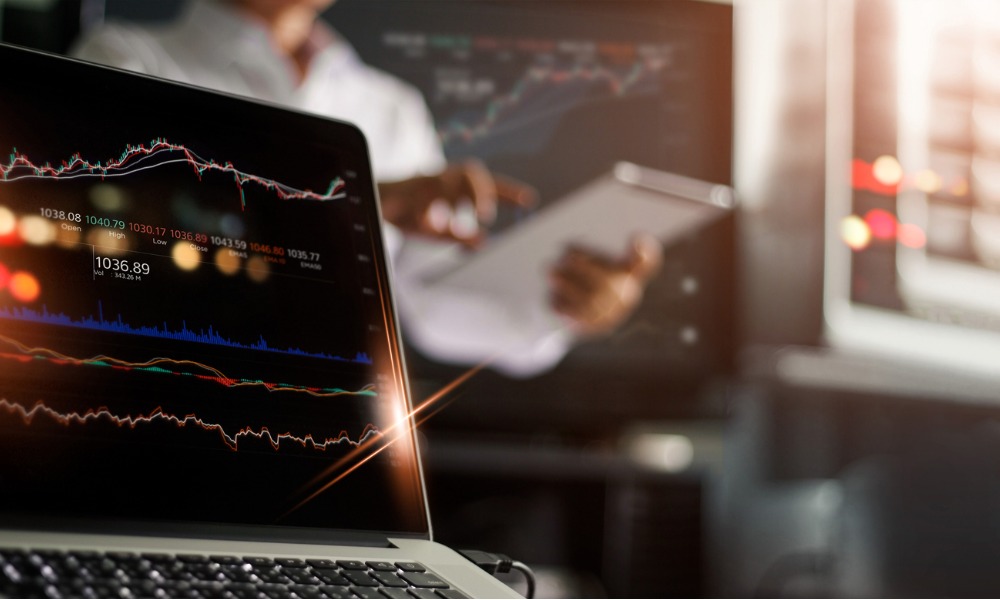 The COVID-19 downturn is an "amazing opportunity" to put money to work in credit, according to one portfolio manager.
Phil Mesman, head of fixed income at Picton Mahoney Asset Management, told WP that valuations are "unreal" and that there are significant green shoots of recovery – including unprecedented stimulus - for investors to take advantage of.
Mesman broke the sell-off down into three phases – or the three C's, as he called them. The first was the COVID-19 beginning, from February 19 to March 6, where equities were down but government bonds rallied and credit outperformed.
The mood changed on March 9 with the Russia and Saudi Arabia oil price conflict, prompting the second phase of the sell-off, which was Credit. With energy having a large representation in global investment grade and high yield credit markets, this had a major impact and the credit spread widened.
On March 17, we hit the third phase, which Mesman labelled Capitulation, an "unprecedented selling across everything" that lasted until March 21. There was a convergence of all assets and everything sold off - government bonds went both down and up in yield, equity sold off, gold sold off, currencies were all over the place and credit sold off. People rushed to raise money to cover liquidity needs.
The depth and velocity of the sell-off left most of us struggling to catch our breath. Mesman urged investors to "breathe, debrief and deploy" because, if done right, he believes this is the best opportunity in his career to put money to work in credit.
The green shoots of recovery are central to his thinking. Again, he broke them down into three main elements. The first is "unprecedented monetary policy" globally. He explained: "When you look at the Fed, for example, in the 2008-09 crisis they bought a total of $120 billion in mortgage-backed securities – they are buying $50 billion a day right now. Also, they've never bought corporates before and now they are going to. You're looking at unprecedented stimulus."
The second green shoot is that the previous convergence of markets is now turning to divergence. Mesman believes that the Capitulation portion of the sell-off is largely complete and that different markets are behaving more normally. The final green shoot is anecdotal.
He said: "Talking to traders that have been around a long time and in my market of fixed income, it went from offered without a bid to bid without an offer."
Valuations are cheap, meaning opportunity, but there is another reason why Mesman believes fixed income is attractive because, at its fundamental core, of course, it issues a bond at $100 that matures at $100. It has a mean reversion, which offers more certainty relative to buying stocks.
He said: "That's when you need volatility with an over-the-counter market because it shakes good bonds out of weak hands – and I want to get those bonds. That's why I believe it's a great opportunity in yield. With our Fortified Alternative Income Fund, for example, the yield has gone from five and change per cent to nine and-a-half per cent. So, incredible return potential."
How should investors take advantage and where should they put their hard-earned money to work? Mesman said that, first and foremost, they need to get in front of the Fed. Anything they want to buy, investors should do the same, meaning higher quality investment grade credit.
The second way investors can benefit is through buying resilient, survivor names that have been issuers for a long time, like telecom, media or technology. Canadian dollar, U.S. dollar maple bonds are also interesting on the long side, according to Mesman.
He warned against energy, mortgage or real estate REITs, and of challenges on the consumer side, with the most obvious being cruise liners and airlines. The last of the opportunity trifecta is his bullish stance on hybrid capital notes issued by the bank. "That is a really interesting spot to be because the banks have to take that old stuff out by 2022 and you can get access to it at some 70 cents in the dollar, which is really, really attractive."
While the fixed income world offers some light at the end of the tunnel, Mesman tempered that with a bleak assessment of the economy.
He added: "The real economy is going to suffer and there's going to be challenges. One has to think energy is going to be hit hard, as is anything consumer related and anything you can see from the street.
"It breaks my heart to think what we're going to see from an employment perspective, but when you look at the opportunity side of it, there's some really interesting opportunities in investment grade and higher quality high yield names."