At a recent FPSC event, President and CEO, Cary List, had some strong words of wisdom for Canada's financial advisors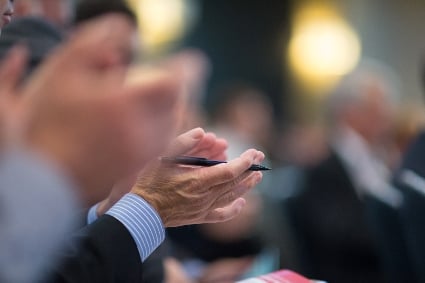 At the recent
Financial Planning Standards Council
's (FPSC) Celebration of the Profession Dinner, 250 guests from all areas of the financial services industry, regulators and government representatives gathered to eat, drink, mingle and listen to speeches from industry leaders.
One of those to take to the stage was FPSC President and CEO, Cary List, who spoke about how, to stay relevant as digital platforms start to compete for space with human investment advisors, professional skills have never been more important for the financial planning profession.
"The financial services industry is evolving from a product-centric model to a professional model," said List, "where the true value of the human advisor lies in the holistic view of the client, an unwavering ethical commitment, and the non-technical professional skills that the planner brings―and where products are used as a means to an end, not the end themselves."
As well as eroding the value of certain 'human' technical skills, List noted how online tools and software are leading to the commoditization of information. "As a result, professions from medicine to accounting to financial planning need to reinvent themselves or risk becoming irrelevant," he said. "The perceived value of general investment advice and portfolio selection may be on the wane, leaving many advisors to search for their true, sustainable value proposition."
To succeed in what is an increasingly competitive and complex industry, List believes that future financial planners will be forced to adopt new strategies. "Tomorrow's financial planners and other allied financial professionals are going to have to adapt, to focus more than ever on developing the skills that technology can't supplant―managing relationships, demonstrating empathy, understanding how and why clients make the decisions they do, and helping drive the right decisions from their clients," List said.
List also spoke about how the FPSC has started to revamp its curriculum requirements for CFP certification and FPSC Level 1 Certification in Financial Planning. The aim of the change is to ensure that skills like empathy, trust, and behavioural and relationship management become ingrained in future advisors.
"As with most disruption, there's great opportunity for those who are willing or able to embrace it," List said. "With the advent of digitization and robo-tools, with better-informed clients, and with the 'right' skills, CFP professionals can deliver superior service, with stronger outcomes, in a more cost-effective manner than before."
"And there'll be greater opportunity for financial planners to focus on what they've been trained to do best: seeing their clients as whole beings to provide unique, unbiased, competent professional advice, while being recognized and well-compensated for the true added value they bring."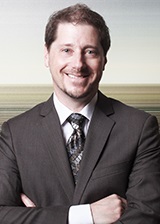 Related stories:
How advisors can start to improve their value proposition
Canadian attitudes creating opportunities for advisors