Andrea Thompson, founder of Modern Cents, weighs in on what can drive the future of fee-based planning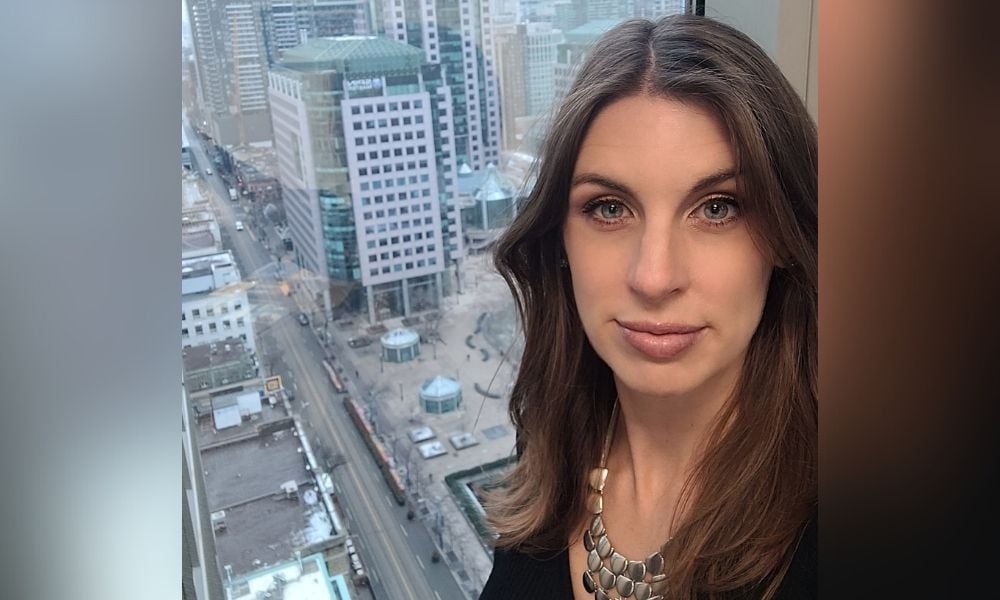 As someone who just recently launched her own fee-for-service based practice, Andrea Thompson has a few thoughts about the quality of financial advice and information Canadians have access to – and what can be done to elevate it.
"One of the biggest issues is how investing tends to be approached from the traditional media's perspective," says Thompson, founder of Modern Cents. "I think it tends to be presented more as a form of entertainment or gambling than it is about sound financial advice."
Thompson argues that much of the information presented in traditional financial media has been around stock prices and ratings, which has tended to colour if not dictate the average Canadian's view of finances. That dynamic, she said, has been promoted by the attention-based business model of the news industry, which incentivizes players to cover interesting or exciting angles rather than discuss the fundamentals of proper financial management.
That climate contributes to a broad lack of financial literacy, which creates challenges for planning professionals like Thompson. While there's no shortage of coverage on the stock markets, other areas of personal finance like debt management, insurance planning, taxes, and savings have tended to fall by the wayside. Since those topics were generally not taught in high school, Thompson says many of her conversations with younger clients and would-be clients tend to focus on financial education.
"I think generally, people need to have a better fundamental understanding of what is important when it comes to their personal finances," Thompson says.
While much has been said about how fee-based investment models can better align the interests of advisors and clients than commission-based models, she says advisors who focus predominantly on investments will find going fee-based more difficult. Given the amount of time that investment advisors under the traditional model can afford to spend with each client and the limits of investable assets of young Canadians, a fee-based investment management model might not be available for those said young Canadians. They simply don't have enough assets accumulated to meet most fee-based advisors' minimums.
"From a financial planning standpoint, it makes all the sense in the world to have a fee-based model," Thompson says. "But if your bread and butter is managing investments and relationships, and you're doing that across hundreds upon hundreds of households, then you might not consider a fee-for-service practice as a worthwhile endeavour from a time and compensation standpoint."
She also argues that advisor networks and firms have a role to play in supporting fee-based practices. At traditional wealth firms, she finds there's not a lot of infrastructure to support different types of fee-based business models aside from a fee-based investment model. Because many advisors would view formulating a fee model from scratch and implementing it in their practice as a massive undertaking, Thompson believes wealth managers, brokerages, and dealers that can include that infrastructure in their offerings would be able to satisfy a pressing market need.
Thompson isn't calling for an immediate end to product sales-based models, as they may be a good fit for certain segments of the market. At the end of the day, she believes that the preferences of certain market segments, particularly the millennials and Gen Z, will dictate the ultimate makeup of the industry and what shifts there may need to be in future based on demand.
"We're heading towards a more online-based investing approach where people are accessing financial advice in a different way, where they are using Google, Youtube and Reddit forums to determine their investment options," she says. "So I think we're going to see higher demand for fee-based financial planning than ever."
The true power of fee-based planning, Thompson argues, is unlocked when the client is confident that the advisor is working in their best interests. An advisor or planner who doesn't get compensation from other parties, she says, is more likely to be seen as focused on helping clients achieve their financial goals and objectives.
"At the end of the day, I think advisors who want to adapt their practice really must have a desire to go above and beyond. It shouldn't just be about managing assets, but about genuinely wanting to help educate people," Thompson says. "I don't think that the industry is fully there … I don't think we're even close to that yet."