A decade after she first considered launching her own practice, Andrea Thompson is looking to address an underserved market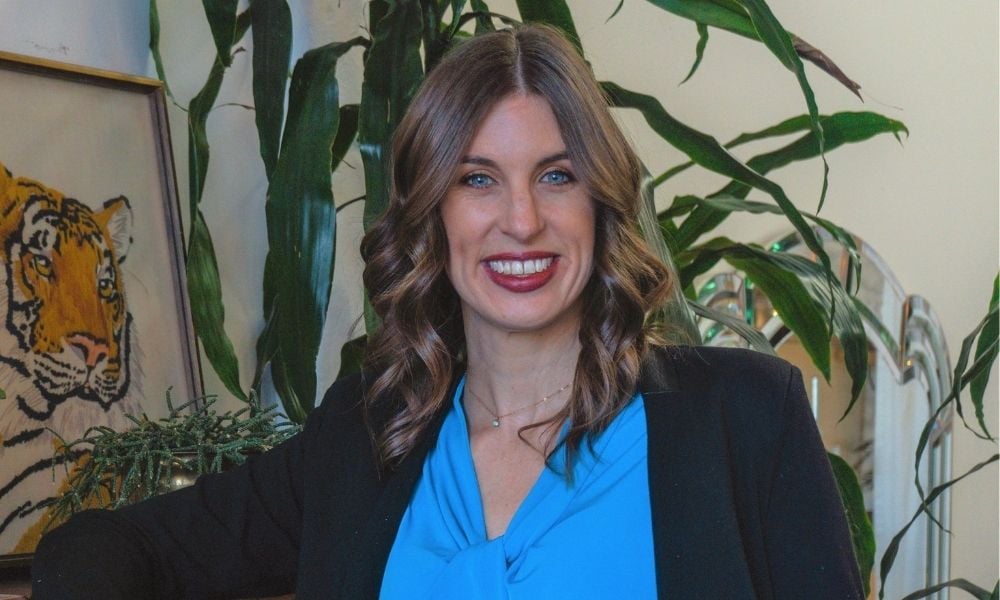 While Andrea Thompson only recently launched her own fee-based financial planning practice, she first thought about starting it 10 years ago. Even then, she was more inclined to provide financial planning advice than anything else – but the opportunity wasn't there.
"Speaking to the very few fee-only practitioners at the time, I consistently heard that for a fee-only practice to be profitable, you have to run a tax preparation business alongside it," says Thompson, founder of Modern Cents in Toronto. "Although I do love tax, I wasn't really interested in being a tax practitioner."
Because she couldn't confidently launch a fee-based financial practice, she joined a wealth management team, which bolstered her knowledge across several different areas. But while doing prospect calls, she would consistently find people who were not interested in full-fledged wealth management relationships, but instead wanted specific planning advice.
"Our specialty was cross-border financial planning, and sometimes individuals really just wanted advice as to how to best structure their affairs, pensions, and assets," Thompson says. "It just came up enough times that it really continued to pique my interest. I was convinced there was a growing segment of the population that was interested in this type of service, which wasn't really offered by most practitioners."
Upon conducting some industry research, she found that while the number of fee-for-service planners in the market has certainly grown over the past decade, they still represent a very small segment of practitioners. At that point, she'd developed a diverse record of wealth management experience that included estate planning, insurance, and corporate financial planning.
"After seeing some more people come forward and asking for advice only, I decided it was the right time for me as I had found the timing for the type of service was right," Thompson says.
In developing the pricing model for her practice, Thompson referred to a 2018 white paper on advisor compensation which was published by the renowned U.S. financial planner Michael Kitces, and authored by fellow industry heavyweight Alan Moore. She also did competitive market research on the Canadian fee-for-service financial landscape, which she found to be inconsistent in terms of the price points and the range of services offered by the different practitioners.
In terms of clientele, Thompson wants to serve clients from the millennial generation. From her perspective, many in that age demographic are sitting in a sour spot between needing more advice than what a bank branch can offer, and not yet having enough assets to qualify for the asset minimums of a portfolio manager.
"When you're in your 20s and 30s, that's when you need the most financial advice to set you up properly for the future. I feel people in that stage of life don't have a lot of choices when looking at the overall wealth management industry," Thompson says. "I know it hasn't been that long, but that seems to be the niche of people that are approaching me."
She's also drawing on her past work experience to work with cross-border clients, another niche for whom she says there aren't many qualified financial planners. At this point, Thompson is happy to engage with any prospective client who comes to her practice. If she finds they're not a good fit, she can refer them to a different practitioner who might be a better match.
One key pillar of her compensation model, which she still may tweak in the future, is a modular pricing scheme for smaller, project-based planning engagements; that involves looking at one specific element of a client's financial picture and discussing it with them in some detail. Her in-depth planning service, which is a more comprehensive engagement covering a myriad of topics, is priced out with different fee levels by age bracket.
"People build their wealth over time, and as wealth grows, so does planning complexity," she says. "In theory, this makes it more accessible for those who are starting out on their journey, and therefore have simpler planning needs."
Cross-border consultations, Thompson says, are at the highest end of her practice's price range because of the complex and highly involved nature of such engagements. She also has subscription-based or monthly retainer fee models for individuals and households, which she positions as an ongoing relationship with clients who've already engaged on one of the other types of planning.
While Thompson endeavours to keep her prices consistent with what's listed on her website, she says there may be exceptions for extraordinary circumstances that introduce significantly more planning complexity. Because Modern Cents is still in its early days, she's also prepared to expand and adjust her target customer base as time goes on, depending on where she finds demand is coming from.
"I want clients to be able to afford my services, in a way that allows individuals who have cash flow, instead of assets, as a method of payment," Thompson says. "I believe in accessible pricing – and I want to make an impact for those who really need it."