TD Wealth behavioural finance expert explains the three elements central to feeling wealthy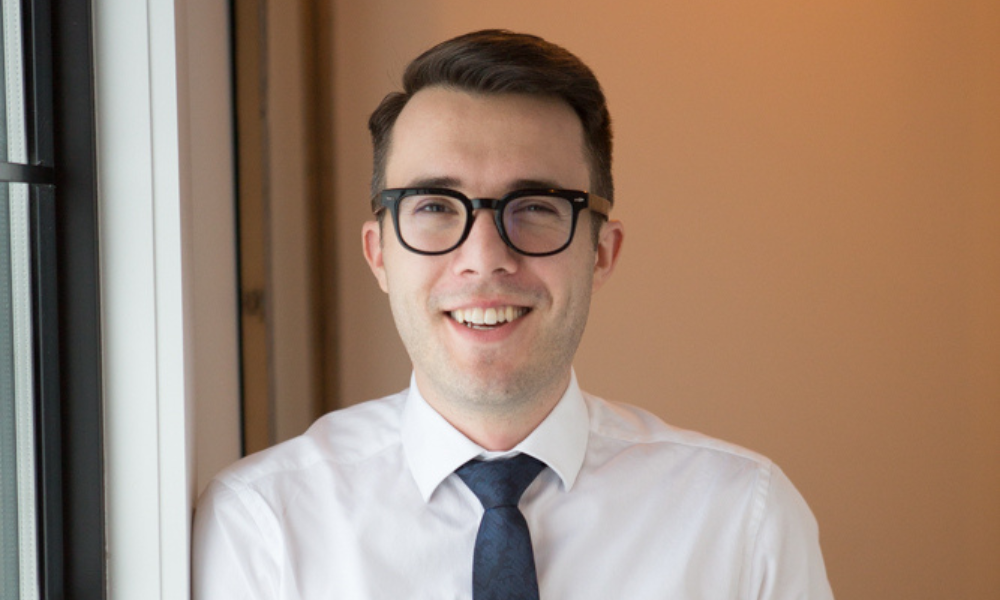 A client can be rich, or they may be well on their way to becoming rich … but that doesn't mean they feel rich.
That's the overarching takeaway from a recent research report by TD Wealth, which looked into the different factors that influence feelings of wealth confidence among affluent and emerging affluent Canadians.
"Feeling wealthy comes down to three things," says Anthony Damtsis, deputy head of Behavioural Finance at TD Wealth. "First, there's our overall well-being, how we feel in our everyday life … that bleeds over into our financial life.
"The second aspect is the ability to feel wealthy relative to the people around you. Social comparisons are a really important factor," he says. "The peers that you that you surround yourself with, your friends, your family … all of those matter.
"And the last piece is to feel to know that you're on the right financial path, that you will become wealthier in the future."
Getting personal with wealth personalities
As part of its study into wealth confidence, TD Wealth's Behavioural Research team looked at data from the firm's wealth personality assessment, which its advisors use to understand how clients make money decisions. It examines five personality traits: conscientiousness, reactiveness, extraversion, agreeableness, and openness.
"Being low in reactiveness, high in conscientiousness, and high in extraversion predispose somebody to feeling wealthier than if they were on the opposite end of those trait spectrums," Damtsis says. "But that doesn't necessarily mean people on the opposite end aren't ever going to feel wealthy."
As Damtsis explains, an individual's personality has a powerful influence on how they see reality. For advisors to help clients feel confident in their wealth, the challenge – and the opportunity – lies in accounting for those personality traits when providing advice.
The advice-wealth confidence loop
The positive impact of an advisor on a client's wealth confidence shines through in TD Wealth's research, which found affluent and emerging affluent Canadians with advisors are two times more likely to have high wealth confidence than those without one. That has profound implications for advisors and their practices, as clients with high wealth confidence were seven times more likely to say their advisor is worth every dollar they charge in fees.
Those clients with high wealth confidence were also four times more likely to say they're satisfied with their advisor, and three times more likely to have high confidence in their advisor's ability. Those correlations, Damtsis says, point to a positive feedback loop: the more confidence advisors can instil in clients, the more those clients appreciate what advisors bring to the table, which makes them feel even more confident.
"Often it's the role of an advisor to shift clients' perspectives … so they're better able to understand their objective reality," he says. "With the right framing, they can feel they're able to become wealthier in the long run by taking active steps to achieve their long-term financial goals."
There's power in personalization – but planning comes first
As Damtsis emphasizes, wealth confidence can change over time, and advisors can take concrete steps to amplify that feeling in clients. One powerful strategy is to tailor their advice based on a client's specific wealth personality, accounting for the different attributes that make up their unique profile.
"We know that when personality is taken into account, messages can be more persuasive," he says. "Tailoring them based on strong personality traits is an effective way to make those messages sound more resonant to that particular client."
Advisors can also elevate client confidence by taking a comprehensive wealth management approach. That means going beyond asset management, and looking at areas like estate planning, wills, powers of attorney, and charitable giving to help enhance their clients' sense of wealth and financial security.
As Damtsis underscores, all those activities are underpinned by the foundational act of financial planning. Based on TD's research, having a financial plan makes a client two times more likely to feel higher wealth confidence than if they didn't have one.
"Advisors are in the perfect position to walk their clients through a financial plan, build it with them, and come back to it regularly," Damtsis says. "That gives clients a sense that they're on the right path to greater wealth in the future, which positively impacts how wealthy they feel today."