Industry expert said advisors need to be able to scale complexity to deal with each client's specific needs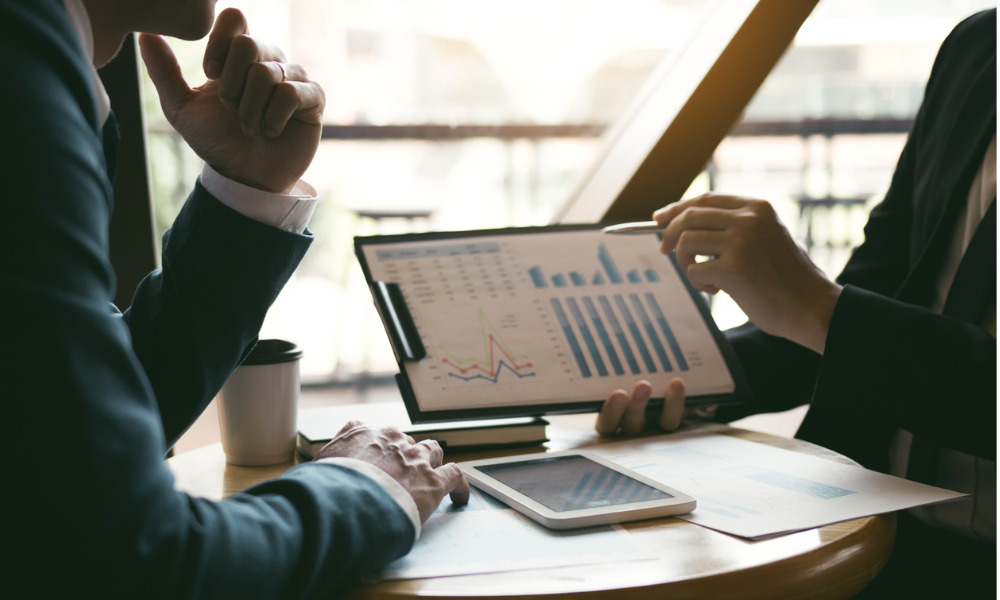 Advisors should be embracing the beginning of the third wave of financial planning, which one industry expert believes will define the industry for years to come.
Tom Burmeister, VP, financial planning, NaviPlan by Advicent, said wealth management has finally woken up to the fact planning needs to be at the centre of a successful business strategy.
To understand where the industry is heading, some historical perspective is needed. Burmeister put forward that the first wave of modern financial planning was cashflow-based and originated in the early 1990s. It took into account the client's income, expenses and savings to accurately determine how they would grow over time. Burmeister said NaviPlan, during this period, created a robust experience that coupled with advancements in personal computing, moving planning away from the sales transaction it had been in the past.
The second wave took off in the early 2000s and focused on helping clients organize their financial well-being around their personal goals. This goals-based planning put the emphasis on long-term goals and aspirations and less on day-to-day market volatility. The second wave was about strategies to help clients achieve their dreams. However, goals-based analysis came at a cost. Burmeister said: "While plans are definitely easier and simpler to deliver under that format, the analysis suffered by ignoring things like pre-retirement, cash flows and other key calculations. Financial planning started to limit its audience a bit with goals-based approaches."
Which brings us to the front end of the third wave of financial planning. Burmeister, speaking at the recent WP Advisor Connect Technology virtual event, believes the pendulum is now going to settle a little bit closer to the middle, creating a more balanced approach to financial planning.
He explained: "We see three overarching themes that are going to be defined within the third wave. Firstly, we believe that cash flow and goals-based planning do not have to be mutually exclusive. Cash flow analysis should work to better inform advisors as they build trust in their recommendations to clients and how to achieve clients' long-term goals.
"This ongoing fusion between the two is going to alleviate the previous limitations advisors experienced by scaling the level of complexity in a plan to match each unique client's situation."
The second theme is that rather than a linear process that results in a static deliverable at a given point in time, the planning process will manifest itself across numerous digital touchpoints, meaning it will really amount to an ongoing digitally facilitated set of interactions between the client and the advisor. Burmeister said the final theme is that advisors are going to have greater freedom in how they define their planning strategy within the software that they use.
"It's going to need to complement their strategy and help them communicate their own unique value proposition because differentiation is key. Advisors are now going to be able to give truly holistic advice and deliver top-notch client experiences guiding their clients from beginning to end, basic to advanced, when it comes to their overall financial plan as time goes on."
NaviPlan, in anticipating the third wave, began to explore the concept in 2019, asking the industry for its views. Opinions were all over the map. Many people said planning tools weren't modular enough, other said that there's still nothing flexible enough to serve all of the needs. Critically, all clients, even high-net-worth ones, wanted to participate in the planning process. Lastly, many "Excel" advisors were keen to put the time in but just hadn't found the technology that suited them.
Burmeister said: "We wanted to reimagine the planning process to make sure that there's daily relevance brought to a financial plan and not just a that point-in-time deliverable. We wanted to deliver continuous value to the three stakeholders in the financial planning process, the client and their family, the firm, and the advisor.
"We also wanted to set a new user experience standard for the industry so planning really can be that cutting edge, elegant and efficient user experience that we have come to expect with all of the rest of the technology that we interact with in our personal lives. And we wanted to make sure that the primary focus was on flexible product and planning solutions."
The WP Advisor Connect has hosted two virtual events, one on the ETF landscape and one on technology and the future of advice. The next event in the series will focus on alternative investments and will take place on September 24.