Broadridge aims to elevate advisor platform with seamless access to product information and analyses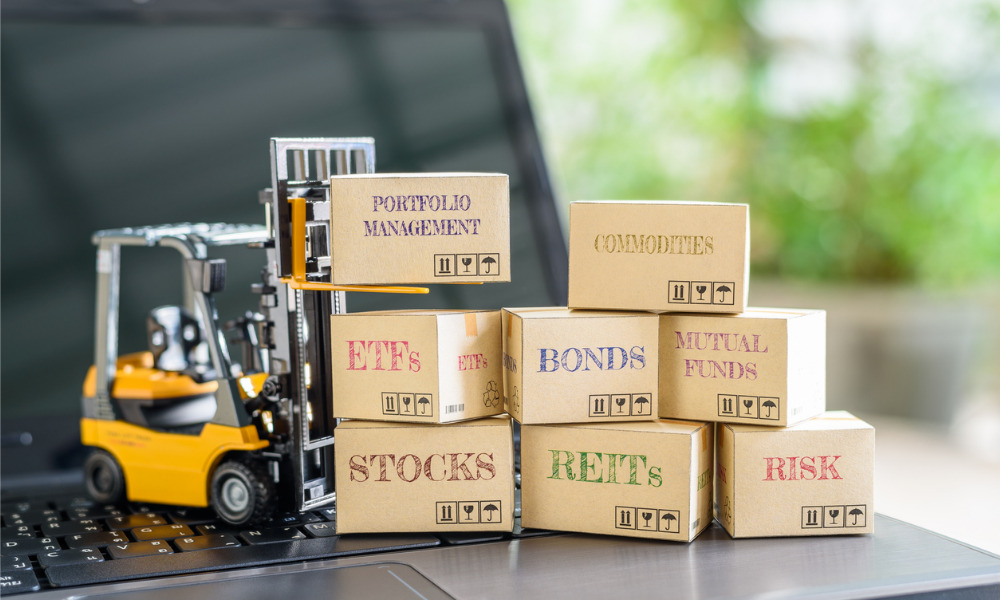 Whether it's to educate their clients or to help them navigate a dizzying array of financial products, one of the most fundamental challenges for advisors is how to compare different securities. And that's exactly what Broadridge Financial Solutions is working to address under a new initiative.
Broadridge is among a group of seven companies recently selected by the Ontario Securities Commission's (OSC) Innovation Office to participate in its inaugural TestLab initiative – which aims to test solutions to help Ontario registrants and contribute to better investor outcomes – this spring.
"What I love about this initiative is it aligns nicely with Broadridge's brand purpose, which is enabling better financial lives by powering governance, investment and communications," says Martha Moen, General Manager of Investor Communication Solutions for Broadridge Canada.
As Moen explains, Broadridge is aiming to test a solution that enhances the investment advisor's abilities to provide objective and consistent comparisons of securities – including funds, equities, and ETFs – to their clients. Through the project, the firm hopes to get insights to support the creation of more modern and effective solutions for advisors to better assess, compare, and share product information with their clients.
Among advisors, there's a clear focus and demand for scalable, automated tools to do comparisons; regulators, meanwhile, are interested in ensuring Canadians are getting good investment advice. Moen says the problem of product comparisons must also be addressed with a branch-focused solution with a centralized capacity to manage conversations, which speaks to the compliance and oversight that also has to take place.
"If you look at the broader picture of what's happening, in some ways, this is the last-mile of client focused reforms," Moen says. "It's all about having transparency in the discussion between advisors and their clients."
Broadridge is going to build its solution off its existing Smart Advisor platform, which Moen says is used by many advisors from coast to coast. With a strong API set and secure email with tracking ability, she says the platform gives advisors the tools to ensure that they are engaged in the right conversations with their clients. By adding the comparison tool within its advisor-client communication solution, Broadridge aims to deliver more high-value, low-cost communications for the Canadian ecosystem.
"I think part of it is we're trying to make it extremely simple, almost deceptively easy to discuss product comparisons," Moen says. "This shouldn't be another big step in the process. This should just be a natural part of having the conversation with the advisor and their clients. … We're keeping it really simple by design."
Because it has very close relationships with client firms, Broadridge will be working in tandem with them to ensure the solution is seamlessly integrated. Throughout the testing process, Moen says Broadridge will measure how effectively advisors are able to share investment recommendations with clients. From the clients and investors side, she says the firm hopes to gain insight on whether the comparisons give them more confidence in their investment decisions, as well as their advisors' capability to choose what's suitable for them.
"We also want to find out if there are areas where we need to automate and improve the system, so that advisors have more time spent engaging with the client, and less on any process aspects," Moen says.
Through the vast natural experiment of digital adoption that's across the industry, wealth firms have learned to appreciate the different ways that end-clients want to be engaged with. Some might want their reports in a printable format, for example, while others might want to receive information directly from their advisors. Broadridge has covered off all those communication channels, Moen says, and having a product comparison tool embedded into that ecosystem will help elevate client engagement while still maintaining a seamless experience.
"When you think about the technical challenges, advisors need access to this information, but it needs to happen simply without a lot of manual workarounds," Moen said. "We're very proud of that simple-by-design aspect and approach that we've taken, and we're proud to be part of this amazing cohort of innovators that the OSC has selected."