The Wealth Professional Awards brought to you by Invesco will not only raise the profile of leading advisors from across Canada but also funds for Nepal Earthquake survivors.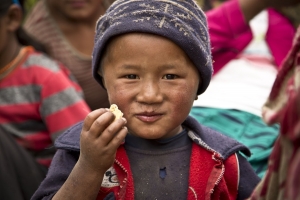 Not only are the inaugural Wealth Professional Awards brought to you by Invesco an opportunity to recognize the outstanding advisors, teams, and firms, it's also a chance to help the Humanitarian Coalition make a difference in Nepal.
"We are delighted that Invesco and Wealth Professional are raising funds to support our agencies' relief efforts in Nepal," said Humanitarian Coalition Executive Director Nicolas Moyer, pointing to the June 5 gala ceremony at Toronto's Liberty Grand. "Affected communities will need our help through the long recovery and rebuilding phases of this disaster. We thank you on their behalf."
The Humanitarian Coalition is Canada's only joint appeal mechanism for international disasters and emergencies. It is made up of five leading humanitarian agencies: CARE Canada, Oxfam Canada, Oxfam-Québec, Plan Canada, and Save the Children Canada. Collectively, they have a presence in more than 120 countries.
In Nepal, the task is daunting, but years of experience in the region and solid partnerships with local organizations means that the five agencies are having a tangible impact. Together, they are saving more lives. To learn more go to
www.together.ca
.
That fundraising effort is an integral part of the awards ceremony, which will bring together hundreds for the inaugural event. Outside of Invesco, other industry names are acting as sponsors, including Dundee Goodman Private Wealth,
Questrade
, iShares by BlackRock,
NEI Investments
,
Ext. Marketing
, Titan Equity Group,
FundSERV
, and
Mandeville
Private Client.
The evening gets going with a one-hour cocktail reception followed by the awards themselves, hosted by James Cunningham, an award-winning comedian, author, speaker and current host of Eat St. on the Food Network. He's sure to keep the ceremonies hopping.
Once the formal proceedings are complete and all 19 trophies handed out, there's an after-party going late into the evening with Juno Award-nominated band
God Made Me Funky providing the music
.
For more information about the inaugural Wealth Professional Awards brought to you by Invesco and to purchase tickets, click here for more information.