Global bank rout continues as Moody's looks at downgrading another 6 US banks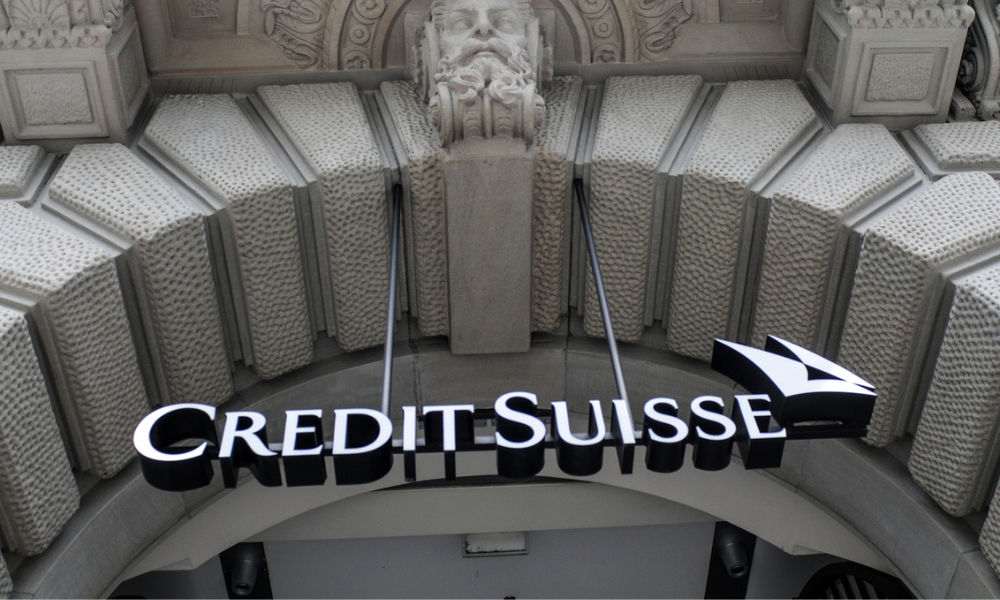 Credit Suisse, one of the world's largest banks, saw its shares plummet by more than 20% today, leading to a sharp fall in futures for major US stock indexes. Futures tied to the Dow Jones Industrial Average dropped 638 points, or 2%, while Nasdaq-100 futures lost 1.6%. S&P 500 futures fell 2%, putting the broad index's 2.1% year-to-date gain at risk.
This follows a recent crisis in the financial sector, with regional banks such as Silicon Valley Bank and Signature Bank collapsing due to poor management in the face of eight interest rate hikes by the Federal Reserve in the past 12 months. On Wednesday, attention turned to the big banks as Credit Suisse hit an all-time low.
Saudi National Bank, Credit Suisse's largest investor, announced that it could not provide any more funding following Credit Suisse's disclosure earlier this week of "certain material weaknesses" in its internal controls over financial reporting for the years 2021 and 2022.
US-traded shares of Credit Suisse fell more than 25% in premarket trading, dragging down the European bank sector and causing US big bank shares to decline in sympathy. Citigroup and Wells Fargo shed 4% each, while Goldman Sachs and Bank of America fell around 3% each. The Financial Select Sector SPDR Fund (XLF) lost 2.3% in premarket trading, erasing its 2% gain on Tuesday.
Regional banks, which rebounded on Tuesday to lift sentiment for the broader market, fell back into the red again. The SPDR S&P Regional Banking ETF (KRE) was down 3% in premarket trading, led by losses in Old National Bancorp, Zions Bancorp, and Fifth Third Bancorp. However, shares of First Republic Bank were holding on to gains.
On Monday, ratings agency Moody's announced the downgrading of the debt ratings for Signature Bank, the collapsed New York-based bank, deep into junk territory. Moody's rated the bank's subordinate debt as 'C' and has withdrawn future ratings for the failed institution.
Additionally, Moody's has placed the debt ratings of six other US banks under review for a possible downgrade and has cut its outlook for the entire US banking system. The banks singled out include First Republic Bank, Zions Bancorporation, Western Alliance Bancorp, Comerica Inc, UMB Financial Corp, and Intrust Financial Corporation.
"Banks with substantial unrealized securities losses and with non-retail and uninsured US depositors may still be more sensitive to depositor competition or ultimate flight, with adverse effects on funding, liquidity, earnings and capital," its report said.
The move has already come under fire from one of the world's largest asset managers – State Street. CEO Ron O'Hanley called the outlook downgrade of the entire sector "a terrible overreaction" on Bloomberg TV. "There were a lot of unique circumstances around the banks in question — both on the asset and liabilities side," he continued. "I don't think it's helpful when rating agencies treat entire sectors the same way."