Third biggest US bank failure as regulators scramble to contain SVB fallout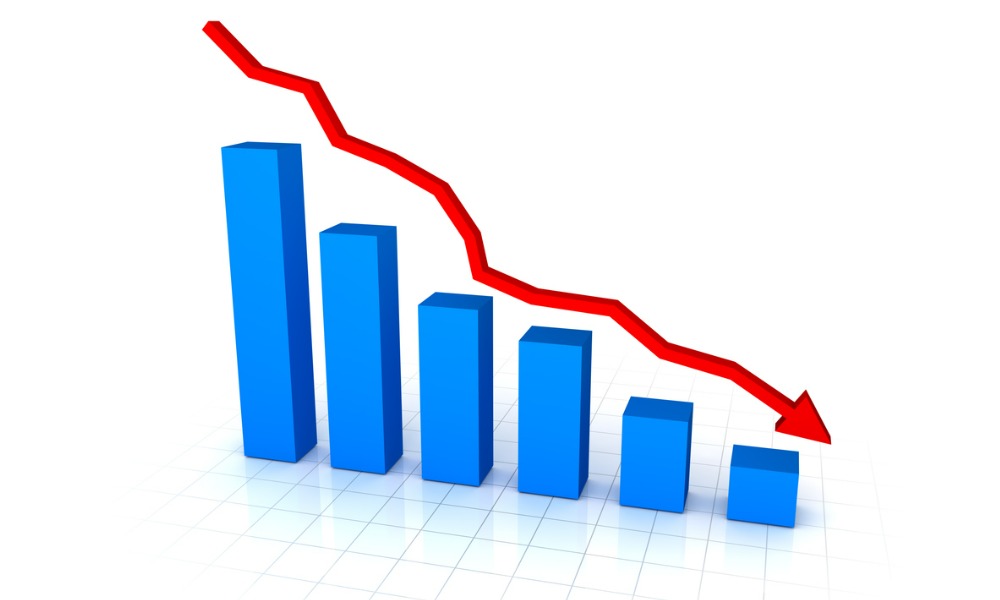 In what is now the third largest bank failure in US history - Friday's SVB collapse was the second – New York-based Signature bank has been seized by regulators that said the 38-branch bank threatened a "systemic risk."
On Friday, California Department of Financial Protection and Innovation officials seized the deposits of Silicon Valley Bank, marking the largest U.S. banking failure since the 2008 financial crisis and the second-largest in history. The move came just days after the tech-focused institution reported financial struggles, causing a run on the bank's deposits.
As Silicon Valley Bank was one of the main banks for the cryptocurrency industry, its collapse has raised concerns about the industry's stability – which leads us to the weekend's activities.
Signature Bank was a major player in the crypto industry and the second largest bank serving the industry after Silvergate. Silvergate announced its pending liquidation last week, while Signature was valued at $4.4 billion at the end of the week after a 35% fall in value this week.
To prevent further damage, the Federal Reserve and Treasury has created an emergency program to backstop deposits at both Signature Bank and Silicon Valley Bank using the Fed's emergency lending authority. As of the end of 2021, Signature Bank had $110.4 billion in total assets and $88.6 billion in total deposits, according to securities filings. Although depositors may come out smiling, a senior Treasury official told CNBC that bond and equity holders will be 'wiped out."
We are establishing a bridge bank to protect all depositors of Signature Bank, New York, and to preserve the value of the institution's assets and operations to sell at a later date.

Read more ➡️ https://t.co/6hxjJ6hHbT pic.twitter.com/VWPw8syj2q

— FDIC (@FDICgov) March 12, 2023
The move by regulators has sparked concerns about the stability of the financial industry, particularly as the impact of the failure of Silicon Valley Bank and potential risks to other banks serving the crypto industry are still being assessed.
All in all it's been a terrible week for crypto – not only are three crypto industry friendly banks gone but President Biden has also proposed a 30% tax on crypto mining usage.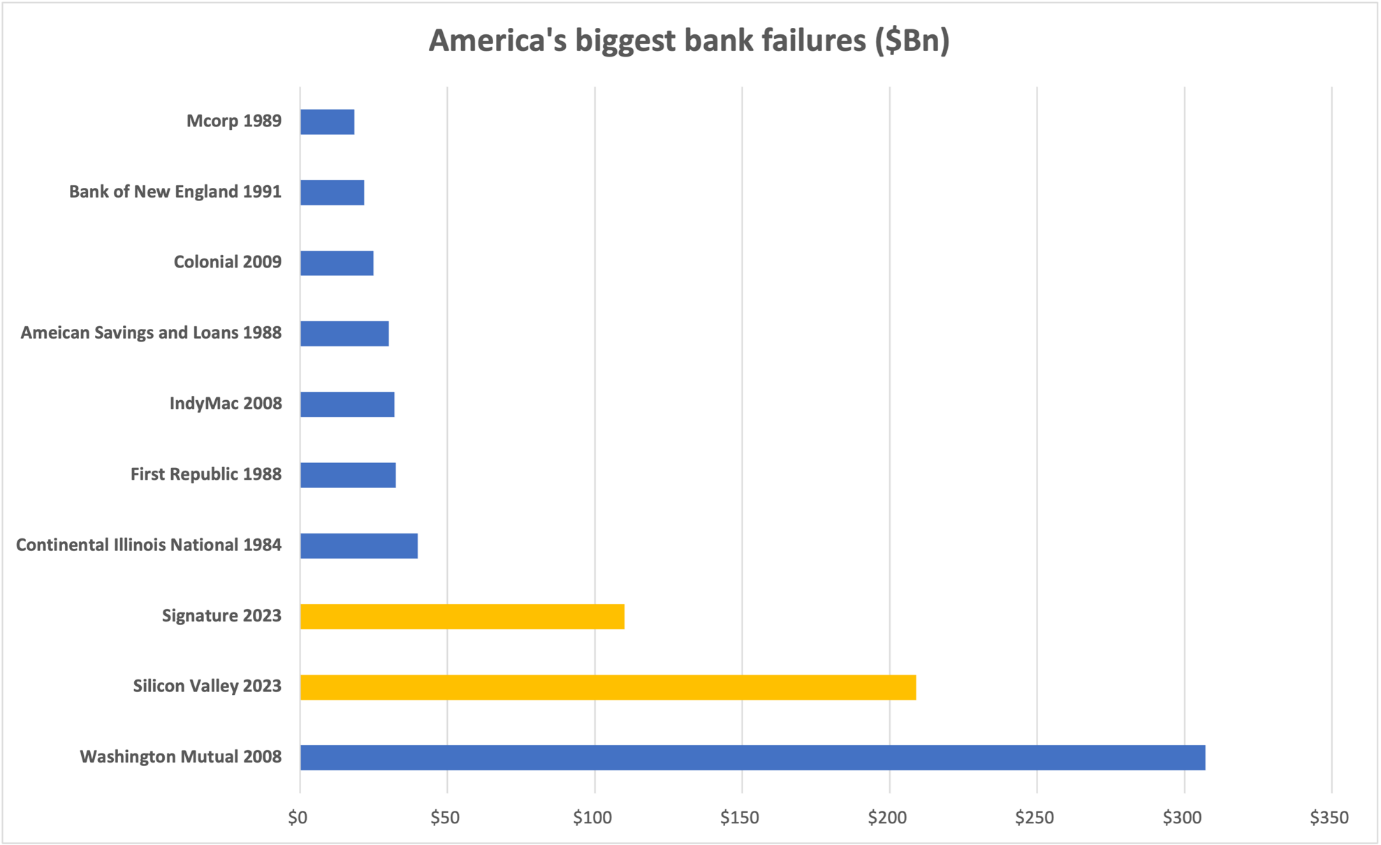 Meanwhile, the ripple effects of SVB's collapse are being felt throughout the markets, prompting a sell-off of bank stocks. In the U.S., turmoil has engulfed regional lenders as investors rush to sell.
First Republic Bank sank 65%, Western Alliance Bancorp lost 60%, PacWest Bancorp was down 46%, and Finwise Bancorp tumbled 40%. And those were just the headliners as Zions Bancorp. also slid 24%, Metropolitan Bank dropped 23%, and BankUnited Inc. lost 21%. Major lenders also took a hit. Wells Fargo & Co. was down 3.5%, Citigroup Inc. slipped 2.6% and Bank of America Corp. declined 3.7%, while Canada's major banks have not been spared.
"There will be a search for the next victim and the recession probability is set to increase over the next weeks," said Alberto Tocchio, a portfolio manager at Kairos Partners.
In a statement Sunday, Canada's financial institutions regulator said it had taken temporary control of the Canadian branch of SVB to protect creditors.