Temporary seizure follows US federal agency's appointment as receiver of failed Silicon Valley bank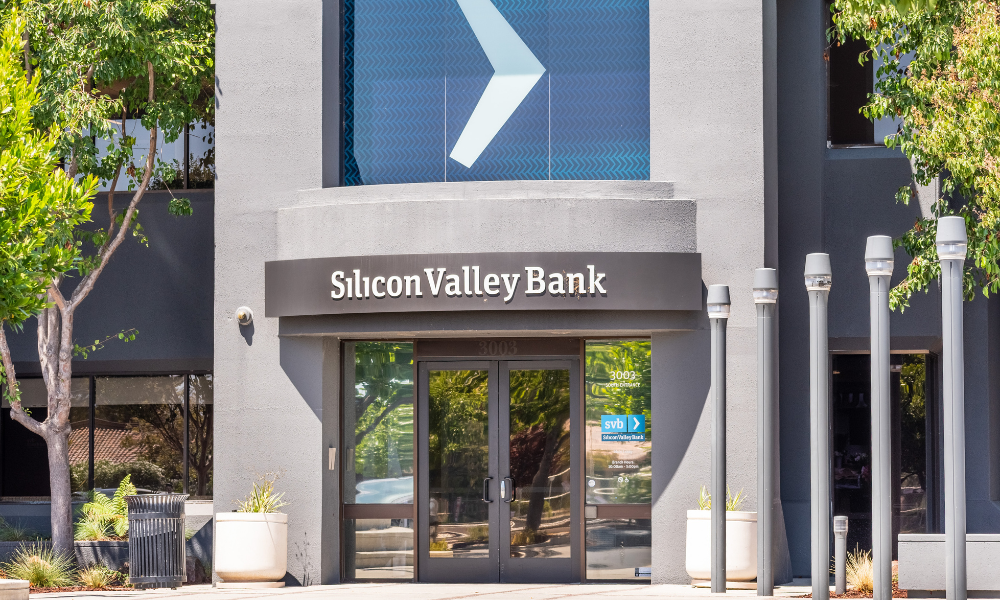 Canada's financial institutions regulator has taken temporary control of the Canadian branch of failed Silicon Valley Bank (SVB).
The Office of the Superintendent of Financial Institutions (OSFI) announced that it has seized the branch in a statement Sunday which stated Superintendent Peter Routledge's intention to seek permanent control of its assets and requesting that the Attorney General of Canada apply for a Winding-Up Order.
Canada's largest banks suffered large losses in their stock value as the contagion of the Californian bank's failure spread.
"By taking temporary control of the Canadian branch of Silicon Valley Bank, we are acting to protect the rights and interests of the branch's creditors," Routledge said. "I want to be clear: the Silicon Valley Bank branch in Canada does not take deposits from Canadians, and this situation is the result of circumstances particular to Silicon Valley Bank in the United States."
In the US, the Federal Deposit Insurance Corporation (FDIC) was appointed receiver of SVB by the California Department of Financial Protection and Innovation.
As of December 31, 2022, SVB had approximately US$209 billion in total assets and about $175.4 billion in total deposits. The amount of uninsured deposits will be determined once the FDIC obtains additional information from the bank and customers.
SVB is the first FDIC–insured institution to fail this year.
Close monitoring
Consistent with globally accepted international Basel III standards, OSFI undertakes diligent supervision of federally regulated banks in Canada, including robust requirements for capital and liquidity adequacy.
OSFI granted SVB an Order to Commence and Carry on Business as a foreign bank branch on February 27, 2019. Under restrictions placed on foreign bank branches that are distinguished as lending branches, SVB was prohibited from accepting deposits or otherwise borrowing money, except from financial institutions.