Execs get bonuses cancelled, urgent remediation plan started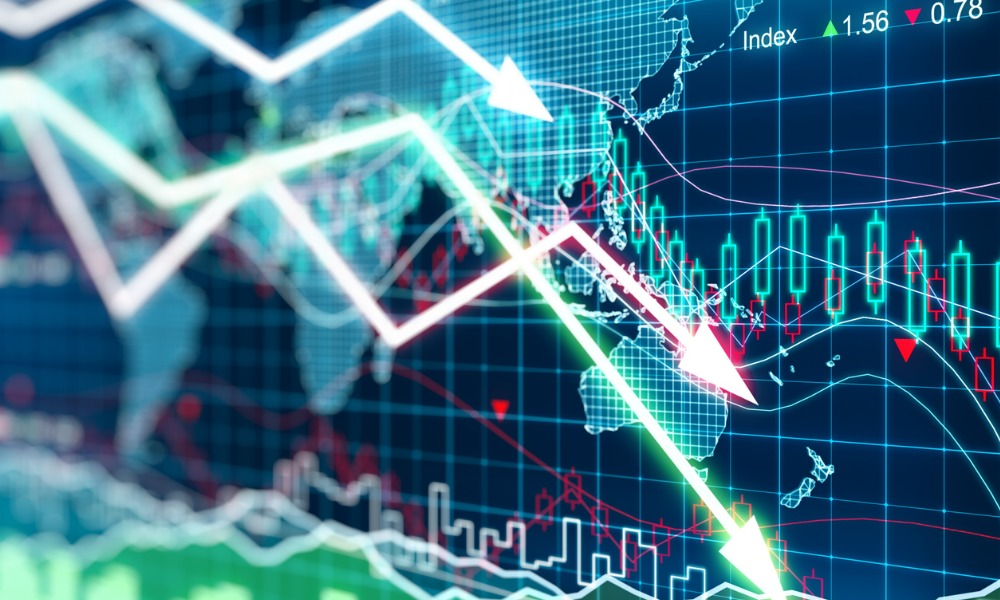 Credit Suisse, the Swiss banking giant, has acknowledged a "material weakness" in its financial reporting. The bank's executives will not be receiving bonuses in the aftermath of Credit Suisse's worst annual performance since the global financial crisis.
The chairman, Axel Lehmann, has also proposed to waive a share award worth 1.5 million Swiss francs for the next financial year due to the company's "poor financial performance."
In its annual report, Credit Suisse stated that its internal control over financial reporting was not effective because it failed to identify potential risks to financial statements adequately. These revelations come shortly after the bank delayed the publication of its annual report following a query from the US Securities and Exchange Commission regarding cash flow statements for 2019 and 2020.
According to the annual report, the board determined that the "material weakness could result in misstatements of account balances or disclosures that would result in a material misstatement to the annual financial statements of Credit Suisse."
As a result, Credit Suisse is urgently developing a "remediation plan" to strengthen its controls. Despite the bank's stock falling more than 3%, it recovered as European markets steadied to trade up 0.7% by 9 a.m. ET.
On Monday, the bank's stock had hit a new record low – its stock has plunged 67% over the past year - due to investor panic following the collapse of Silicon Valley Bank and Signature Bank in the United States. And the Swiss banking giant experienced significant outflows last year as customers withdrew billions from the bank, contributing to its largest annual loss since the financial crisis in 2008.
Despite the fallout from SVB's collapse, CEO Ulrich Körner said on Bloomberg TV that the bank saw "material good inflows" on Monday, adding that outflows had "significantly moderated" after customers withdrew CHF 111bn ($122bn) in the last quarter of 2022.
In a separate compensation report, Credit Suisse said that it had cut its employee bonus pool in half last year compared with 2021, setting aside CHF 1bn ($1.1m), and that executive board members received no bonuses, although they took home CHF 32.2m ($35.3m) in fixed compensation.
Credit Suisse was founded in Zurich in 1856. It is the 45th biggest bank in the world by total assets.
Largest banks in the world by assets (US$ Bn)
China Industrial and Commercial Bank of China Limited 5,536.53
China China Construction Bank 4,762.46
China Agricultural Bank of China 4,575.95
China Bank of China 4,206.53
United States JPMorgan Chase 3,743.57
Japan Mitsubishi UFJ Financial Group 3,176.84
United States Bank of America 3,169.50
United Kingdom HSBC 2,953.64
France BNP Paribas 2,905.83
France Crédit Agricole 2,674.35
United States Citigroup Inc. 2,291.41
Japan SMBC Group 2,176.94
Japan Japan Post Bank 1,998.98
China Postal Savings Bank of China 1,981.53
Japan Mizuho Financial Group 1,957.87
United States Wells Fargo 1,948.07
United Kingdom Barclays 1,874.40
China Bank of Communications 1,836.38
Spain Banco Santander 1,814.90
France Groupe BPCE 1,724.12
France Société Générale 1,665.47
Germany Deutsche Bank 1,505.74
Canada Toronto-Dominion Bank 1,486.40
United States Goldman Sachs 1,463.99
China China Merchants Bank 1,455.94
Canada Royal Bank of Canada 1,376.79
China Industrial Bank (China) 1,354.25
China China CITIC Bank 1,266.08
China Shanghai Pudong Development Bank 1,251.38
France Crédit Mutuel 1,249.36
Italy Intesa Sanpaolo 1,215.74
United Kingdom Lloyds Banking Group 1,200.41
United States Morgan Stanley 1,188.14
Switzerland UBS 1,117.18
China China Minsheng Bank 1,094.48
Netherlands ING Group 1,081.87
United Kingdom NatWest Group 1,058.86
Italy UniCredit 1,042.50
Canada Scotiabank 978.48
China China Everbright Bank 929.08
Japan Norinchukin Bank 927.77
Canada Bank of Montreal 908.62
France La Banque postale 878.32
Australia Commonwealth Bank 836.05
Switzerland Credit Suisse 829.12
United Kingdom Standard Chartered 827.82
Spain Banco Bilbao Vizcaya Argentaria 818.21
China Ping An Bank 774.70
Spain CaixaBank 773.38
Netherlands Rabobank 727.37