On both sides of the border, industry associations are lobbying regulators to impose uniform best practice standards on the advisory segment.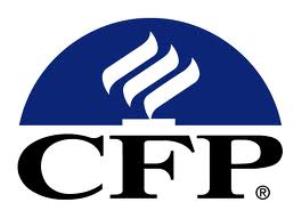 The push to raise standards among advisors is gaining traction on both sides of the border. A key US industry group has made a presentation to the top regulator showing that clients benefit from an enhanced fiduciary standard without suffering reduced access to services or increase in costs.
The Financial Planning Coalition (FPC) today issued a study to the US Securities and Exchange Commission that purports that broker-dealers working under a client-first fiduciary standard experience greater success compared to those operating under a "suitability standard" and without a significant increase in their costs.
The research ,conducted by Aité Group, indicates that "applying a uniform fiduciary standard on broker-dealers will have little if any effect on the availability of advice to customers."
The SEC has called for submissions as it considers imposing a mandating a uniform fiduciary standard for retail investment advice.
"The Financial Planning Coalition and thousands of financial planners across the nation believe that those who provide personalized investment advice to retail clients should be held to a fiduciary standard," the FPC said in its submission.
"Requiring advisors to act in their clients' best interests should help restore the confidence of millions of American investors in the securities markets and facilitate the needed return to the markets as the economy continues to recover."
The FPC is comprised of Certified Financial Planner Board of Standards, which governs CPF certification, as well as the Financial Planning Association (an association of CFP-accredited professionals) and the National Association of Personal Financial Advisors, the largest US association of fee-only advisors.
While the CFP-accredited associations have been urging the SEC to require a fiduciary standard to anyone providing investment advice to retail clients, other industry groups are hostile, are arguing that it would impose costs on the industry and would deter service for mass market clients.
Within Canada, the Ontario Securities Commission and other regulators are seeking comment on best practices with an eye to developing a uniform standard for the industry. The move to do so is supported by Canadian Institute of Financial Planners (CIFPs), The Financial Planning Standards Council (FPSC), the Institute of Advanced Financial Planners (IAFP), and the Institut Québécois de Planification Financière (IQPF).
The OSC has said it will monitor events in the US and abroad as it considers a Canadian best practice standard.