The sudden desire for exposure to the sector has caused a mad rush among investors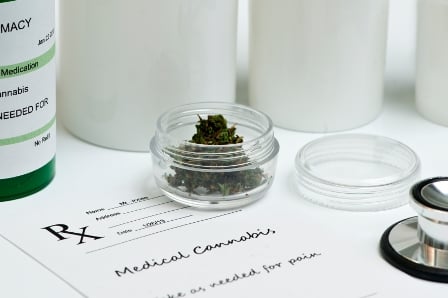 "The fact that three [marijuana] companies have announced some pretty significant financing in the last 48 hours [indicates that] you definitely have a lot of trading activity and the valuations are really stupid."
The comment from marijuana stock analyst Khurram Malik, who works at Toronto-based Jacob Securities, came after trading on six cannabis companies was halted multiple times by the
Investment Industry Regulatory Organization of Canada
, according to a report on the
Globe and Mail
.
Valuations of Canada's publicly traded marijuana companies reached record intraday highs following news that hyped up the nascent sector. Five-minute trading halts were issued – more than once, in some cases – for Aphria Inc., Mettrum Health Corp., Organigram Holdings Inc., Supreme Pharmaceuticals Inc., Aurora Cannabis Inc. and Canopy Growth Corp.
IIROC said that the halts were caused by single stock circuit breakers "due to volatility in the stock prices." Trading halts may be issued by IIROC when a stock climbs or falls at least 10% in price within a five-minute period – an event referred to as a "single-stock circuit breaker."
The marijuana sector suddenly became more attractive shortly after the US presidential election, during which four US states voted to legalize recreational marijuana. The news has made more investors take notice of cannabis, said Toronto-based Supreme Pharmaceuticals' CEO John Fowler, who saw his company's price reach a new intraday high of $2.05.
However, he added that continued federal prohibition of the drug has made the company wary of investing in stocks in the US. "We talked to many US investors who get excited about the headline news in the US, research the market and realize that the only place in the world that you can safely invest in cannabis production and sale is Canada," he said.
Nonetheless, the excitement is palpable among investors. Canopy Growth, the largest cannabis company in Canada, reached a valuation of $2 billion despite having yet to report a profit before it was halted four times. Aurora Cannabis triggered the circuit breaker first among all the cannabis companies following a 46% gain in its stock price within 30 minutes after the opening bell.
Canadian companies' announcements of multi-million dollar funding, secured within the past week, are also "adding fuel to the fire," according to Malik.
However, while he sees the recent trading activity in the sector as "unusual," he doesn't see a bubble forming: "[U]nlike the past tech bubble, there is a fundamental business to support here. People want recreational cannabis … If you have a longer investing horizon then you'll do fine — these stocks will be trading higher a year from now than where they are trading today."
Related stories:
Two of Canada's biggest banks close their doors to the marijuana industry
Election a game-changer for pot investments