Number of ETFs listed doubles since 2011 as total market capitalization reaches $106 billion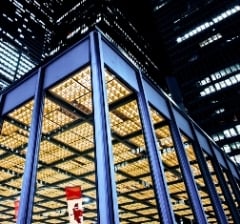 The Toronto Stock Exchange has announced that it has surpassed a significant milestone with more than 400 exchange traded funds (ETFs) now listed. Since the beginning of 2011, the number of ETFs listed on TSX has more than doubled, bringing the total market capitalization to approximately $106 billion as of April 30, 2016.
"Throughout the impressive history of this visionary product, from the launch of the world's first ETF here in 1990 to this incredible milestone, TSX has proudly been Canada's home for ETFs," said Nick Thadaney, president and CEO of global equity capital markets for the
TMX Group
, in a statement. "The ETF segment continues to be a phenomenal growth story domestically, fueled by Canadian ETF providers' continuous innovation in product offerings. TMX remains committed to supporting its clients and the continuing evolution of the ETF."
TSX welcomed four new ETF providers during the first four months of 2016, and is now home to 16 providers:
Auspice Capital Advisors
Ltd., BMO Exchange Traded Funds,
First Asset
Exchange Traded Funds,
First Trust Portfolios
Canada, Hamilton Capital Partners Inc.,
Horizons ETFs Management
(Canada) Inc., iShares ETFs by BlackRock, Lysander Funds Limited,
Mackenzie Investments
, PowerShares Canada, Purpose Investments Inc.,
Questrade
Wealth Management Inc., Sphere Investment Management Inc.,
TD Asset Management
Inc.,
RBC Global Asset Management
Inc. and
Vanguard Investments Canada
Inc.