Experts from across the wealth and finance industry will come together to discuss how advisors can adapt and take advantage of innovation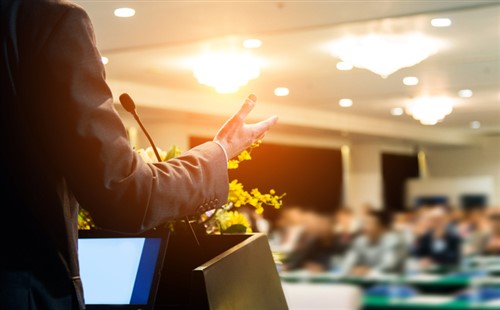 A stellar line-up of speakers await at the Wealth Professional Innovation and Strategy Summit – but time is running out to secure your spot.
The event, which will be held at Delta Hotels Toronto on May 29, brings together leading voices in the wealth management industry and beyond to talk about the innovation that shapes business models, customer behaviour and the industry as a whole.
Understanding how this affects the financial advisor is crucial if professionals are to thrive and seize the opportunities this presents. To that end, the summit's line-up will aim to spark debate with its unique insights and opinions.
Dawn Desjardins, VP and deputy chief economist at RBC, will kick things off with a global macro outlook before Sarah Hoffman, VP, AI and machine learning research at Fidelity Investments, will examine how technological innovations are transforming the business of wealth management.
The day then moves on to the ETF landscape and how to understand which product suits your client's unique requirements best. The well-known figures of Steve Hawkins, president and CEO, Horizons ETFs and Som Seif, president and CEO, Purpose Investments will take part in a no-doubt lively discussion.
Other topics that will be explored include a fireside chat on how to position fixed income in any market condition, while experts are also on hand to talk about the importance of succession and estate planning as we embark on the largest transfer of intergenerational wealth in history.
The forthright William Studebaker, president and CIO at ROBO Global, will put his case across as to why investors must be positioned for the growth in robotics and AI, while author, reality TV star and mother-of-eight Ann Kaplan, CEO of iFinance Canada, closes the conference by arguing that success is a state of mind.
Also on the bill is Myles Zyblock, chief investment strategist at Dynamic Funds, who will talk strategy when it comes to the topical issue of liquid alts.
Zyblock is outspoken in his belief that the vehicle is a diversification tool not a hedge against market meltdowns. He will address this and other misconceptions about liquid alts, which were made available to Canadian retail investors for the first time earlier this year.
He told WP: "Ultimately, by introducing an uncorrelated asset into your traditional stock and bond portfolio, you are enhancing the ride over a long period of time either through an improvement in the return profile or a reduction in overall portfolio risk. This doesn't mean that all of a sudden alts are going to be your saviour from the equity meltdown we saw [in December]; that's not it at all.
"Over long periods of time, an uncorrelated asset is going to help the behaviour of your portfolio because it just doesn't beat to the same drum. It doesn't necessarily beat to an inverse drum either, it beats to a more independent drum."
For more about the upcoming WP Strategy Summit on May 29, see further information of book your ticket here.