Upon approval by IIROC, a transfer of more than 60 investment advisors will take place in March, according to the firm.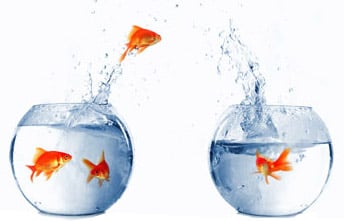 It appears to be a coup for one of the top independent investment firms, announcing it has attracted advisors with a collective book of $2 billion.
Dundee Goodman Private Wealth, a division of Dundee Securities Ltd., announced Monday that a group of about 60 investment advisors and their staff will transfer to Dundee Goodman Private Wealth from
Richardson GMP
Limited.
"We are delighted to welcome this talented group of investment advisors and their clients," said Jonathan Goodman, president and CEO of Dundee Capital Markets Inc. "This transaction marks a valuable addition to our growing wealth management business, thereby cementing our position as a strong and independently owned Canadian securities firm."
The new Dundee Goodman investment advisors manage portfolios with a combined value of approximately $2 billion. With this transaction, Dundee Goodman Private Wealth will comprise about 100 investment advisors from across Canada managing portfolios valued at more than $6 billion and Dundee Securities as a whole will expand its global reach with offices in Toronto, Montreal, Calgary, Vancouver, Ottawa, Victoria, Dubai and London, UK.
"This transaction marks a significant step forward in Dundee Corporation's strategic plan to build its private wealth and capital markets divisions into first-class entities," said Ned Goodman, president and CEO of Dundee Goodman Private Wealth's parent company, Dundee Corporation. "We look forward to growing our assets and those of our clients over the foreseeable future. Our vision is to build long term increasing value in everything we do."
(continued on Page 2)
#pb#
"The new members of our team will continue to enjoy a high degree of autonomy and will be able to pursue various business models, including the separately managed accounts platform (SMAs) that we are incorporating into own portfolio management program," added John Cucchiella, senior vice president and head of retail at Dundee Goodman.
Under the agreement, Dundee Goodman will take over the former Macquarie Private Wealth offices in Ottawa, Montreal and Victoria, B.C. A more limited transfer of investment advisors will take place from Richardson GMP offices in Vancouver, Calgary and Toronto to Dundee Goodman's offices in those cities. Senior Dundee Goodman executives will travel to all six cities over the next week to explain details of the transaction and address questions and concerns.
Robert Sellars, executive vice president, chief financial officer and chief operating officer of Dundee Goodman said: "We at Dundee Goodman envisage a seamless transition for our new investment advisors and their clients as we work to make them feel welcome in their new surroundings to our mutual benefit. At the same time, they will gain from Dundee's diverse wealth management products and extensive support systems already available to our existing team."
The transaction is expected to be completed in March, subject to a number of closing conditions, including regulatory approval from the
Investment Industry Regulatory Organization of Canada
(IIROC). The investment advisors joining Dundee Goodman will remain part of the Richardson GMP organization during the transition period.