Merging self-regulatory organizations would create a better oversight regime, argues former president and CEO of IFIC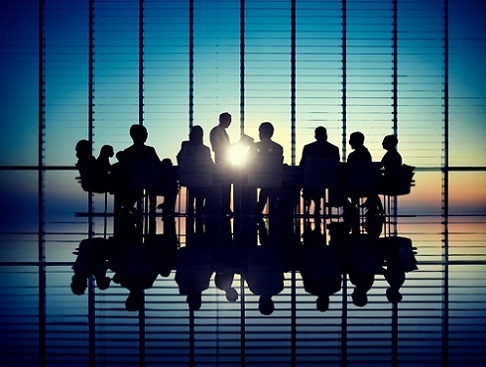 It's time to do something about the overlapping, out-of-sync, and sometimes competing sets of fragmented regulatory requirements that limit the firms and dealers operating within Canada's investment advice industry.
That's the overarching thesis put forward by Joanne De Laurentiis, former president and CEO of the Investment Funds Institute of Canada (IFIC), in a new commentary published by the C.D. Howe Institute.
Streamlining the #regulation of financial advice could create a more finely tailored, fit-for-purpose oversight regime, says Joanne De Laurentiis. Read our latest research: https://t.co/63c7ba3tI5 pic.twitter.com/trMhOxRzAH

— C.D. Howe Institute (@CDHoweInstitute) October 24, 2019
"Many dealer firms support advisers that are registered with a range of regulators including the Mutual Fund Dealers Association (MFDA), the Investment Industry Regulatory Organization of Canada (IIROC) or the l'Autorité des marchés financiers (AMF) in Quebec, where the MFDA is not recognized," she said in the paper titled Ripe for Reform: Modernizing the Regulation of Financial Advice. "Many dealers also support advisers licensed to sell insurance products."
The current situation, she explained, evolved from years of consolidation, acquisition, and restructuring of separate firms into single, multi-disciplinary shops and holistic financial planning practices. To meet rising client demand for convenience and service, there have also been efforts to create new service models, including digital forms. The upshot, she said, is a need to respond to and manage multiple regulators with overlapping and sometimes competing requirements.
"As a result, the industry and its Self Regulatory Organizations (SROs) are somewhat out of sync and no longer a good fit for each other," De Laurentiis said. "A merging of SROs would create a more finely tailored, fit-for-purpose oversight regime."
Noting a regulatory focus on beefing up rules following the financial crisis of the last decade, she argued that while harmonization of rules is always a positive accomplishment, it has created overlaps and redundant structures.
"Harmonization has also helped to blur the lines across separate regulatory bodies and created the conditions where a merger makes sense," she said.
With an estimated 42% of Canadians relying on a financial advisor for investment decisions, De Laurentiis stressed that the need for financial advice increases and evolves as individuals progress through life. The past 25 years have also seen a decrease in the number of workplace retirement savings plans, prompting more Canadian households to shift more of their wealth from deposit accounts to individual investment accounts.
Having a single regulator, she argued, would benefit consumers as dealers and advisors would be held to consistent standards on dealing with clients. Advisors, meanwhile, would be better able to develop as professionals and meet their clients' needs.
The paper offered some key actions to improve the efficiency and productivity of key regulators, including:
Collapsing IIROC and MFDA into a single organization;
Identifying shared or duplicate oversight functions between SROs and commissions and transfer them into the new agency; and
Establishing the reporting structure of the new agency to the provincial and territorial securities commissions, which will set its mandate and operating rules