What better way to celebrate the year's achievements than by attending WP's Oscar-style event in Toronto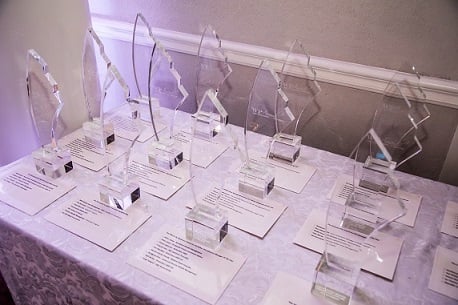 Managing the money clients have saved over the course of their lifetime can be a stressful occupation, grinding away to make sure people get the returns and retirement they expect.
Many advisors across the country do a stellar job, going above and beyond the call of duty to make sure portfolios excel and client relationships are maintained.
So what better way to recognise the best professionals Canada has to offer than by submitting your nomination for the fifth annual Wealth Professional Awards, which is once again being held at the Liberty Grand on May 30.
The black-tie, Oscar-style event will feature 20 hotly contested organizational and individual award categories, with more than 600 snappily dressed professionals gathering to celebrate the best in class for 2019.
Francois Tetu, RBC Dominion Securities, who won last year's Excel Funds Award for Outstanding Global Advisor of the Year, said: "I would like to congratulate the organizers of the Wealth Professional Awards event once again for this great success. It is rewarding to be recognized and I thank you for it. What I appreciate about your organization is the coverage of all wealth management industry stakeholders. This allows us to exchange different points of view. Long live WP."
Here are our top three reasons why you should enter today:
1, Recognition: there are 20 categories recognising advisors, offices and companies that have excelled in the past 12 months. Whether that's a discretionary portfolio manager, a digital innovator or a rising star, nominate yourself or your business now for your chance to be recognized for your achievements.
2, Publicity: all those recognized by the Wealth Professional Awards will be featured in the WP magazine as well as on WP's website and social media platforms. You will also receive official logos and certificates for use in your marketing and business collateral. For the lucky winners, you will also be presented with the trophy on stage at the ceremony and a full page feature in WP magazine.
3, Celebration: the winners will be announced at the glamourous and glitzy awards ceremony on May 30 at the Liberty Grand Toronto. What better opportunity to toast yourself and your peers by enjoying a night out in the country's financial capital.
David R. Clarke, BMO Global Asset Management, who picked up the BDM/Wholesaler of the Year trophy last year, said: "It's terrific; it truly is an honour. It's great company to be in. There are hundreds of folks doing what I do across the country, so to be included on a list of eight or 10 is already an honour, but to be chosen as a winner is a highlight.
"So much about being a wholesaler is talking about products and markets," he said. "It's about compliance, it's about operations, and it's about helping advisors explain their value proposition to clients and build their practices. This award is testament to the work we do in those areas."
Elie Nour, founder of Nour Private Wealth, said: "The Wealth Professional Awards is more than just a pat on somebody's shoulder or a boost of ego. It recognizes advisors' hard work and gives confidence in their clients and pride to the employees and team."
The WPAs follows a comprehensive selection process, involving three months of nominations, industry research and finalist submissions in the lead up to the night itself. A judging panel comprising independent experts in the wealth management and finance industries determines the winners.