BlackRock's Chief Investment Strategist for Canada explains why Canada's two largest sectors are expected to perform well this year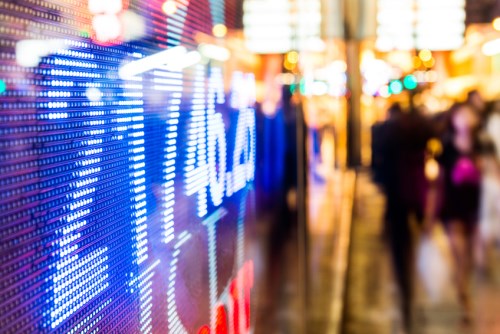 The BlackRock Investment Institute expects the Canadian economy to advance at a slower rate this year after topping the G7's economic leaderboard in 2017.
The world's largest asset manager is forecasting growth of approximately 2.25% in Canada, which is consistent with the Bank of Canada's estimates. Although those predictions may indicate a lack of fireworks in domestic stocks this year, BlackRock's Chief Investment Strategist for Canada
Kurt Reiman
expects Canada's two largest sectors - energy and financials – to perform well in 2018.
"Both sectors have different stories driving their performance, but there are uniting themes behind both," said Reiman. "First, is the idea that
the economic expansion is durable and has a long way to run
– we believe we're more
mid-cycle than late – and second is the this idea that inflation is coming back. These two themes are supportive for both sectors in different ways."
The tightening of mortgage regulations and lending requirements is likely to create a question mark on Canadian banks' ability to grow their earnings domestically. Reiman believes banks with exposure to global markets, especially regions where lending activity is strong and are regulations are less stringent, will be positioned to perform well.
"Banks that have a larger geographic footprint and have large wealth management businesses are still doing well," Reiman said. "Let's not forget that financials are not just banks. They also have insurance companies, which are looking relatively cheap at the moment."
Reiman's positivity in energy stocks comes from the lower volatility of the underlying commodity, and the effect that has on capital discipline and the earnings and dividends of industry operators. "I think we're going to have better predictability around those, and that means a higher multiple," Reiman said.
Provided the ongoing NAFTA negotiations aren't derailed, the BlackRock Investment Institute thinks Canadian stocks have the potential outperform their U.S. peers this year. A recent report from the institute said: "The S&P/TSX Composite Index now trades at a 10% discount to the S&P 500 Index based on forward price-to-earnings metrics, according to Thomson Reuters data, which is one of the cheapest levels in the past decade."
Related stories:
Taking a look at BlackRock's 2018 outlook
Cross-selling craze reaches BlackRock