Advisor reflects on how practice was elevated by amalgamation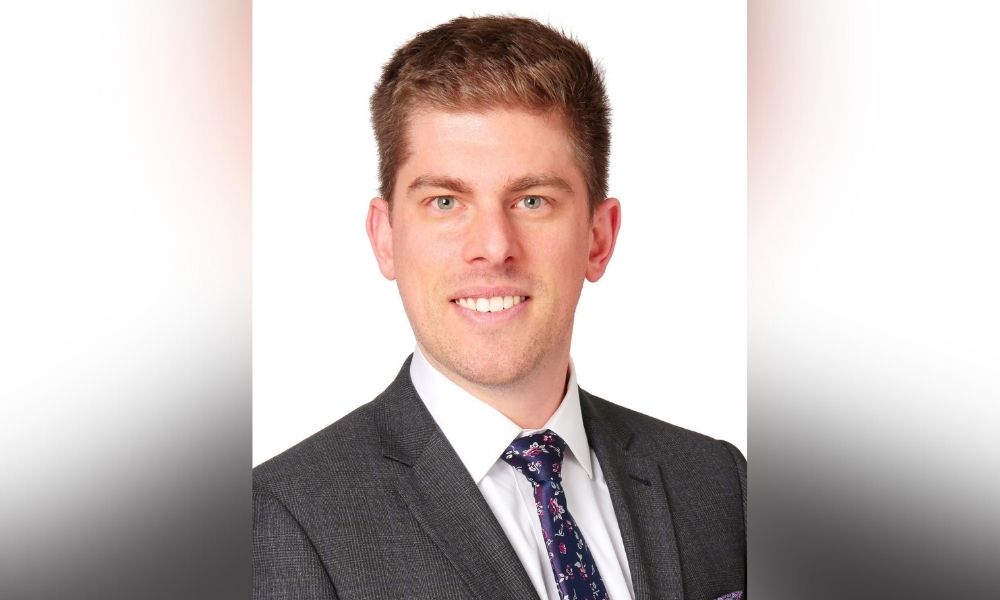 When it comes to having a winning advisory team, it helps to have strength in numbers – both in your own team and the bank you work for, says one recent award-winner. But, there are also some other magic ingredients that can push it over the top.
"We've always expressed ourselves as a team of experts. No one person who can do it all," Joe Di Brita, a wealth advisor for JMRD Watson Wealth Management Team in National Bank Financial, told Wealth Professional (WP) after his team won WP's The Franklin Templeton Award for Advisory Team of the Year (10 staff or more). "So, winning a team award highlights that because it takes everybody on the team for us to do all the great things that we do."
The 17-member team has won several awards, but this latest is just three years after its Chatham and London, Ontario offices amalgamated. It has spent the time since building its team culture, strategies, and processes, even during the pandemic, so its work is streamlined across all four of its offices, now in Chatham, London, Waterloo, and Toronto in southern Ontario.
JMRD has seven portfolio managers, one advisor, one analyst, and support staff, but also calls on external lawyers, accounts, financial planners, and a high net worth and complex financial planner to support its four generations of clients. It now handles about $2 billion assets under management and 500 families, businesses, and foundations. But, the team strength has allowed its members to excel at what they love to do to bring their best game. So, Di Brita said winning the award is "the exciting result of all of that hard work paying off."
For those who'd like to emulate the team's success, he said, "I think it all starts with culture and fit." JMRD is mindful of bringing on new people who also want to strive for excellence, but also like to have fun. But, Di Brita said the key is "making sure everybody is doing the things that they can excel at and want to do, what they're very good at to yield results for our clients because they're always getting the best we have to offer.
"As this industry moves forward, the only way to grow and thrive is to have a team since there's so much that's required of us that you just can't do it all. If you want to grow, you need to continue to build up your team of experts and keep bringing people on board."
But, in an era when some advisors are moving from the banks to the independents, Di Brita also emphasized that working at National Bank Financial has been a huge benefit for his team.
"It's the same thing as having strength in numbers with your team. The size of the firm that you work for really allows you to have the increased benefit of resources," he said.
"If it's bringing on board a new technology that you wouldn't be able to do as an independent, we've got the backing," he said, noting that National was already doing that before the pandemic. "We've got a best practices department and team management that we find invaluable. If we need help with processes, National Bank is there for us. It also has our back. If there are things that are going on in the industry that we need help with or we feel we should bring up, we can advocate for that and the firm will do it on our behalf. It also brings in advisors from all over the country to share best ideas, so we really have this huge network when working at a bank-owned firm. There really is strength in numbers.
"National Bank Financial has a big goal for continuing to grow its wealth management side of things, so it's investing a lot of money in wealth management and it sees that as a big part of the future of the bank. So, I certainly wouldn't want to not be a part of what we're doing right now."
Di Brita credited the team's win against stiff competition to the underpinnings that it's laid. It has long had a "PILLARS" philosophy with P standing for passion for excellence, I for integrity, L for lifelong learning, L for lead by example, A for accountability, R for respect for others, and S for success with work, community, and life harmony.
While National Bank Financial provides the team with an open architecture on products, so that it can provide clients with the best recommendation, Di Brita also enjoys his team's multi-generational approach to its clients. It has an advisor for each generation, with him taking the lead with millennials. Many clients have also been with them for decades.
"Our hope is that we'll be able to keep doing that generation after generation," he said. "There's no better situation than to have your advisor or advisory firm know your family history because it's been working with your family for generations. When you have a question about why something was done some way, we were there. We were there for the tough times, the good times, the bad times, and we're hopefully going to be able to continue to help the next generation because of the groundwork that their grandparents or parents have laid for them."
Given JMRD's winning formula, Di Brita doesn't see any major changes on the horizon.
"Our vision is to be accessible and passionate leaders growing and preserving the legacy of family wealth through generations, and that's not changing," he said. "We feel we're adapting to meet the needs of all the generations of our clients, and we want to make sure we're there for them. So, regardless of what the world is going to throw at us, the personal touch that we provide really isn't going to change, and we're going to do whatever we can to keep doing that."