After the return of our glitzy in-person gala, find out who went home with the top prizes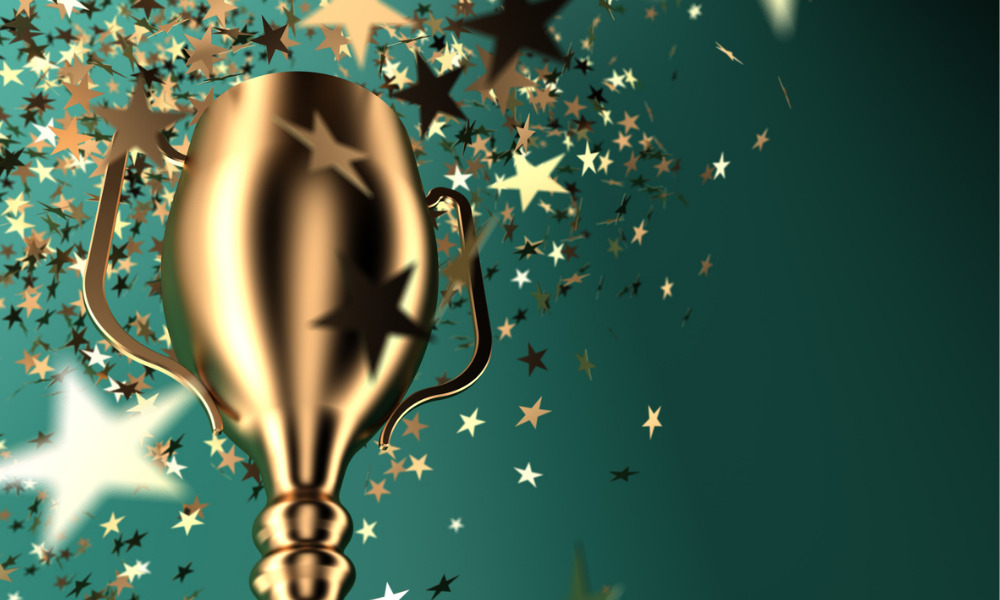 More than 500 members of the Canadian wealth industry gathered last night to celebrate 2022's outstanding performers at the eighth annual Wealth Professional Awards, which returned to its red-carpet, Oscars style in-person format.
The event included a cocktail reception, awards ceremony, dinner banquet, and post-party celebration, and welcomed financial advisors, advisory brokerages, fund providers, BDMs, and service providers from across the industry. Together, they celebrated the winners in 23 categories – 12 individual and 11 organizational – for their achievements, best practices, and leadership during the past year.
Well-known Canadian television personality, Ben Mulroney, hosted the gala, held at the Liberty Grand in Toronto. Mulroney, who first came to Canadians' attention as the young son of former Prime Minster Brian Mulroney, was a co-host of CTV's daily morning show, Your Morning, and CTV's premier entertainment show, Etalk. He is now a preeminent MC who regularly hosts a variety of philanthropic events.
Among the awards highlights was Maili Wong, of Wellington-Altus Private Wealth, who won the Equiton Award for Canadian Advisor of the Year, while ETF Provider of the Year went to Harvest ETFs, and CEO of the Year was awarded to Steve Hawkins, of Horizons ETFs. In a stirring speech, Catherine Metzger-Silver, of Edward Jones, won the Harvest ETFs Award for Female Trailblazer of the Year in recognition of the work she is doing to financially empower women.
Metzger-Silver told WP: "When I started, someone in the industry told me I wouldn't get anywhere because I was a Barbie. That was really eye-opening and surprising."
The prestigious Harbourfront Wealth Management Award for Lifetime Achievement in the Financial Planning Industry was given to Thomas Caldwell, of Caldwell Securities, who joked that to be in the running for this particular honour you have to "not die and not retire". He added: "The beauty of the 'don't retire' is that I've enjoyed this business so much. I enjoy coming to work every day - and that's the beauty of our industry.
"When you feel you're helping people and families, it's the X-factor beyond the money. You're making a difference in the world and I'm so grateful for that opportunity. So let me just say, 'don't retire', and if you want to retire, you're in the wrong job! Find something you like, that you love, that makes you come alive and stay in it as long as you can. And that's coming from a man in his late 70s who still enjoys coming to work."
Jasmit Bhandal, of Horizons ETFs, picked up the gong for ETF Innovator of the Year and told WP: "The nominees are super impressive and actually I'm shocked that I won. For the firm, as well, it's a huge honour and recognition for all the hard work that's put into every product we create."
A panel of judges determined the winners after the excellence awardees were announced in April. Here's a full rundown of the night's winners:
Alternative investment Solutions Provider of the Year: Centurion Asset Management Inc.
BDM/Wholesaler of the Year: Patrick Graham, Franklin Templeton
CEO of the Year: Steve Hawkins, Horizons ETFs
ETF Innovator of the Year: Jasmit Bhandal, Horizons ETFs
ETF Provider of the Year: Harvest ETFs
Mutual Fund Provider of the Year: Franklin Templeton
The Advocis Award for Young Achiever of the Year: Kristen Zubko, Edward Jones
The Avenue Living Asset Management Award for Portfolio/Discretionary Manager of the Year: Susyn Wagner, Wellington-Altus Private Wealth
The CI Global Asset Management Award for Holistic Advisory Team of the Year: The Schmidt Investment Group, CIBC Private Wealth
The CWB Maxium Financial Award for Employer of Choice: Nicola Wealth
The Edward Jones Award for Excellence in Philanthropy and Community Service: The Schmidt Investment Group, CIBC Private Wealth
The Equitable Bank Award for Multi-Office Advisor Network/Brokerage of the Year: Wellington-Altus Private Wealth
The Equiton Award for Canadian Advisor of the Year: Maili Wong, Wellington-Altus Private Wealth
The Franklin Templeton Award for Advisory Team of the Year (10 Staff or More): JMRD Watson Wealth Management Team, National Bank Financial
The Harbourfront Wealth Management Award for Lifetime Achievement in the Financial Planning Industry: Thomas Caldwell, Caldwell Securities Ltd.
The Harvest ETFs Award for Female Trailblazer of the Year: Catherine Metzger-Silver, Edward Jones
The ICM Asset Management Award for Advisor of the Year, Alternative Investments: Ida Khajadourian, Richardson Wealth
The IFSE Institute Award for Financial Literacy Champion: Tuula Jalasjaa, The Women's Collection Inc.
The Mako Financial Technologies Award for Most Innovative Use of WealthTech: Aviso Wealth
The Nour Private Wealth Award for Rising Star Advisor of the Year: Sadeki Simpson, Edward Jones
The Sun Life Global Investments Award for Advisor of the Year – Responsible Investments: Sonia LeRoy, LeRoy Wealth Management Group, IPC Securities
The W.A. Robinson Asset Management Award for Advisory Team of the Year (Under 10 Staff): Strategic Private Wealth Counsel, Harbourfront Wealth Management
WealthTech Service Provider of the Year: Broadridge Financial Solutions