Most firms are investing in new technology in the belief that it will bring strong returns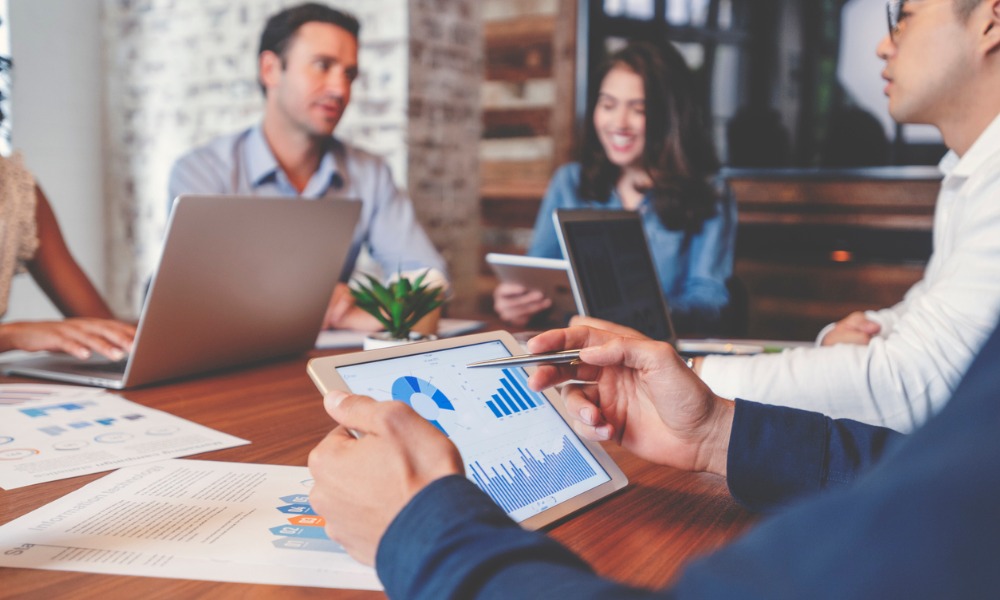 New technology is becoming impossible to ignore in the financial services sector and this year could see a significant rise in both investment and returns.
But Canada's financial services firms recognize that they have some clear challenges to overcome if they are to maximize the potential of technology.
A new survey of industry professionals by Broadridge Financial Solutions found that 82% of respondents said digital transformation is a high priority at their companies with just 2% reporting it as a low priority.
Asked about technology's impact on revenue, 94% believed that it would be a bigger driver of revenue in 2020 than in 2019.
Almost two thirds of respondents said that they would rate their companies' digital transformation efforts an "A" or "B," up from 48% last year, while 37% rated efforts at C or below, down from more than half in 2018.
Respondents said the most direct benefits of company growth from digital transformation include lower costs, increased productivity and increased customer advocacy, loyalty and retention.
Challenges
However, obstacles remain that stand in the way of firms making the most of the potential.
Lack of resources and legacy technology are viewed as the biggest onboarding challenges to successful digital transformation followed by regulatory compliance and data analytics.
"Across the Canadian financial services industry, more and more companies are recognizing the impact of digital transformation and the benefits that come with implementing digital technologies like Artificial Intelligence (AI), blockchain and cloud," said Michael Dignam, President of Canadian Securities Processing Solutions at Broadridge. "As companies seek to leverage these technologies to transform their businesses and enrich their customer engagement, Broadridge is partnering with them to drive the innovation roadmap and develop solutions that allow our clients to get ahead of today's challenges and capitalize on tomorrow's opportunities."
AI to have biggest impact
The tech that is the biggest driver of business impact is artificial intelligence (AI), cited by 50% of respondents as likely to have the most significant impact on their business in 2020; this is down from 58% a year ago.
Cloud tech is growing in significance; cited by 41%, up from 31% a year ago. Blockchain was cited by just 9%, down from 11% a year ago.
The survey of 101 Canadian financial services professionals was conducted at Broadridge's annual client event in Toronto on December 4, 2019.