Report reveals majority of Canadians are comfortable with technology but have concerns over risk to society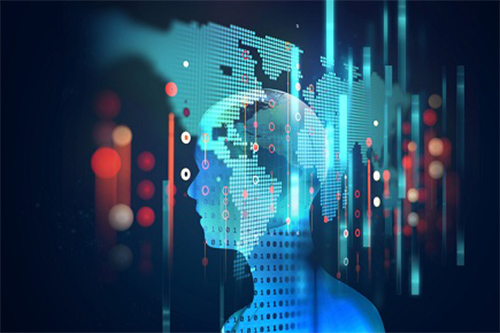 Canadians see opportunity and risk when it comes to artificial intelligence and their finances, according to a new TD Bank report.
The survey revealed that a majority of Canadians (72%) are comfortable with companies using AI if it means they will receive a better and more personalized service. However, 68% admitted that they didn't know enough about the technology to understand the risks.
When asked for their views on what's important when it comes to how companies like TD use AI, respondents cited control over how their data is used (70%) as the most important. This was followed by transparency (55%) and that decisions made using AI should be easy to understand and explain (28%).
TD also engaged a cross-section of experts for a roundtable discussion to better understand the risks associated with AI in financial services. The bank shared the findings in a report entitled Responsible AI in Financial Services, which was launched at the Economic Club of Canada yesterday.
Tomi Poutanen, chief AI officer at TD and co-founder of Layer 6, said that AI is not just about better marketing but is at the core of the bank, and about better anticipating customers' future needs. He believes there is going to a major change in how banks operate moving forward.
However, in Part I of his interview with WP, he warned that not all AI has been welcomed by the public and that some technology firms have experienced "hiccups". With AI, he added, comes great responsibility.
He said: "In the past, tech companies may not have paid as much attention to self-regulating themselves, so I think they've now taken a more proactive path in doing that.
"In the banking sector, I think we're going to go through the same shift, where it's important for banks to recognize the power of AI. They need to take the responsibility of careful deployment of AI seriously and to lead the conversation.
"It's not just one bank doing it, it's about banks coming together to talk about it, consulting the public and regulators to make sure that, ultimately, we're improving things and moving society forward."
The survey revealed that 77% of Canadians are concerned about the risks AI poses to society, while the same number fear that AI advances are happening too quickly for people to understand the potential risks.
When it comes to banking, they put forward three specific areas of sensitivity. The first was explainability - how leaders should approach the limitations of technology as it relates to explaining how AI arrives at conclusions. The second was the threat of bias and re-examining the concepts of transparency, fairness and accountability in an AI-first world, with the final concern focusing on diversity, from AI adoption to the executive leadership to the teams building AI models to the data used to inform decisions.
"The most important thing we have is the trust of our customers," Poutanen said: "Trust is largely driven by the transparency of how we drive our conclusions and also the fair use of customers' data, and the protection of customers' data.
"At the very heart is making sure we're continuing to strengthen our relationship with our customers and strengthen their trust in us. In our survey, Canadians did respond that they wanted to know how their data was being used – this is a pretty common theme across all sectors.
"It's a theme of the day when there's been lots of abuse of data and abuse of consumer trust in other sectors. What we learned is Canadians want transparency in how their data is used and where AI is applied."