Sun Life's Jeffrey Wu speaks out on barriers to wealth-building for LGBTQ2+ clients, and how advisors can become allies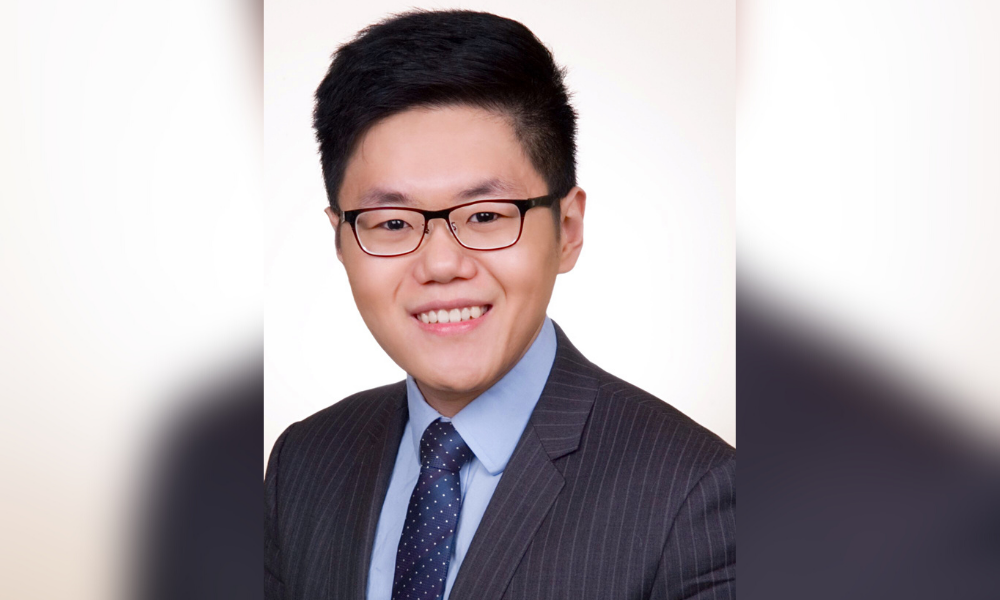 Since it was first declared by U.S. President Bill Clinton in 2000 as Gay and Lesbian Pride Month – President Barack Obama would later give it a more inclusive scope in 2011 as Lesbian, Gay, Bisexual, and Transgender Pride Month – June has become a time of celebration and allyship for the global LGBTQ2+ community.
But even with two decades of history behind the occasion, there's still a long list of things the world can do to show their support. For Jeffrey Wu, an advisor and self-professed member of the community, now is the time for Canadian advisors, whatever their orientation, to reach out.
"I hope more advisors can become allies," Wu told Wealth Professional. "I think this month, it's the perfect time to have open and honest conversations with clients in the community about the realities of being gay, lesbian, bisexual, transgender, or however they may identify themselves."
Why advice needs authenticity
The lack of honesty and openness, he said, has real-world implications for those who are LGBTQ2+.
The world has made great progress in embracing individuals outside the traditional heteronormative boxes of sex and gender identity, but many in the queer community still go through life guarded and unable to show their authentic selves. This, he argued, can keep them from engaging with professionals across a range of industries, financial advice included.
"When people are fearful about sharing who they are, a lot of times they will simply choose not to start the process," he said. "This causes a lot of barriers for individuals and couples in the LGBTQ2+ community of making informed decisions, because they are not properly advised."
Held back by these deeply ingrained feelings, he said many members of the community have no advisor at all. As a financial planner, financial security advisor, and group insurance and group annuity plans advisor at Hao Wu Financial Solutions inc. in Montreal, Quebec, Wu said he has the opportunity to be an ally to people in the community and make them more comfortable and receptive to advice on how to create and preserve wealth.
A young practice, Hao Wu Financial Solutions is home to a diverse team of advisors that provide insurance, wealth, workplace solutions and financial planning services. While the firm's client mix includes staple segments such as professionals, business owners, families, and retirees, Wu said it also works with a lot of new immigrants – originally from Beijing himself, he subsequently studied in London, UK and eventually settled in Montreal – and clients in the LGBTQ2+ community.
"We can serve clients in English, French, Mandarin, and soon Spanish because we just hired a Spanish speaking advisor," Wu said.
The firm's philosophy, he said, emphasizes not just looking at the numbers and projections that inform the client's financial situation, but also understanding their hopes, fears, stories, and complex circumstances. In doing that, advisors at the firm come to understand the clients' priorities as they see it, and serve them in a manner consistent with those priorities.
"We educate them about the trade-offs of their life decisions, and then they can make more informed choices about how to build up and preserve their wealth," Wu said.
Planning around LGBT realities
To a large extent, Wu said the planning considerations and aspects for same-sex couples are the same as for heterosexual couples, though LGBTQ2+ clients face some unique issues. Many clients in the community, he said, are in common-law relationships, which in Quebec means that if one spouse were to pass away without leaving behind a properly drafted will, the bereaved will not automatically inherit the assets.
"It's the same for heterosexual couples, but it's more of an issue for same-sex couples," he said. "Many of us have fraught or difficult relationships with parents or other family members. That makes it potentially complicated if the surviving spouse wanted to claim certain assets they built together with their partner through years or decades, and there's no will to refer to."
Some significant life changes for homosexual couples, he added, could involve costs that heterosexual couples do not have to think about. Aside from the cost of adoption or surrogacy, some may also wish to undergo certain surgical procedures that may not be defined as medically necessary, and therefore not covered by some private health plans.
Older-generation clients, he added, may have previously gone through divorce. At first conforming with social norms by marrying a member of the opposite sex, many later embrace their true identity and start over with a same-sex partner. If in the first marriage they had children, they need to have a conversation about the family spending, their protection needs, and their estate planning.
Like the vast majority of Canadians, the arrival of COVID-19 financially shook many of Wu's clients in the community. Those in the early stages of life, he said, were worried about their jobs and source of income, while those in the later phases were more worried about their health and retirement portfolios' performance. During the initial rollouts of business subsidies from the government, Wu's firm also fielded questions from business owners wanting advice on how they should spend their money wisely.
"A lot of clients gave us positive feedback that they were really happy that we provided for emergency funds within their financial plans, even though their money was not generating much return," Wu said.
At a higher level, he said the pandemic was a wake-up call that prompted more discussions of life insurance coverage. Mental health issues have also come to the fore; statistically, a client who is part of the community has a higher chance of being single and living alone. The ability to occasionally catch up with clients via Zoom or through a phone call has been sorely appreciated, according to Wu.
When it comes to working with LGBTQ2+ individuals and couples, Wu wants advisors to see that it is by and large not that different from working with any other group of clients. Crucially, that means advisors who do not identify as LGBTQ2+ can help the underserved community, though a certain level of empathy is necessary.
"Don't make assumptions, and go beyond asking for numbers like net worth, information about accounts and cash flows," he said. "By using open-ended questions about their life stories and their aspirations for the future, you will not only be able to get the whole picture and provide better advice, but you'll also give them a valuable opportunity to lower their guards. The more you do it, the more normalized it becomes, and the better it will be for members of the community to feel confidently authentic in their personal and professional lives."