CFIB survey points to worker shortages, rising gasoline, and energy prices as major factors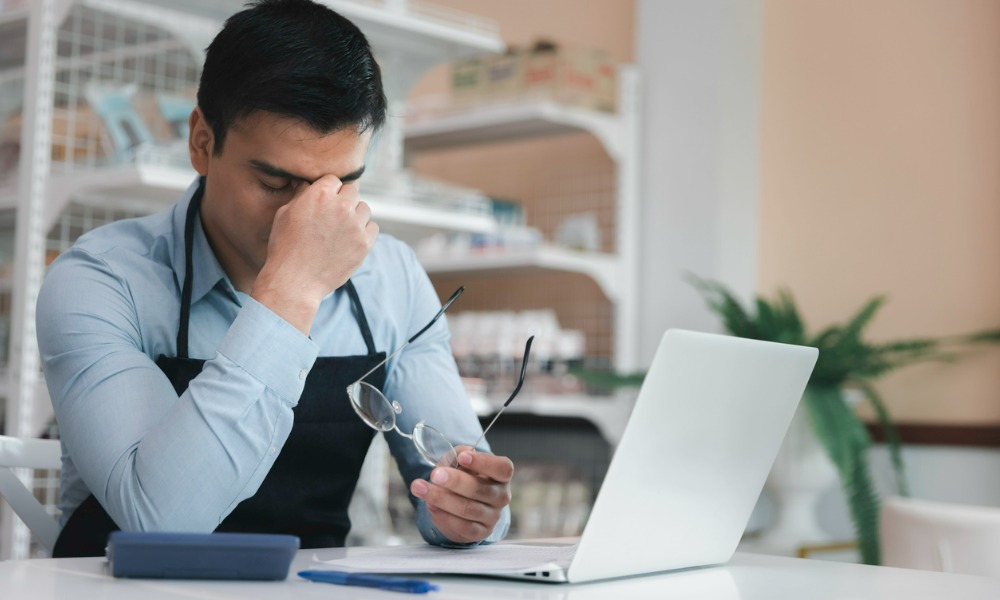 The most recent Canadian Federation of Independent Business (CFIB) Business Barometer shows small business confidence declined for the fourth consecutive month, a considerable drop from June results.
In July, the 12-month index dropped almost 7 points to 52.7 while the 3-month index dropped nearly 8 points to 46.7.
"Businesses are really feeling the pressure of inflation right now, with both price and wage increase plans at all-time highs and growing concern over labour shortages and input costs, particularly fuel and energy," said Simon Gaudreault, Chief Economist and Vice-President of Research at CFIB. "Worse still, they don't feel heard – only 16% believe the federal government understands the cost pressures they face, according to a recent CFIB survey. It's no wonder they are feeling anxious about the future."
Businesses report being in good form in only 32% of cases, while 20% were in a bad state.
With 20% of businesses planning to hire full-time employees over the next three months and 17% are planning to lay off employees, full-time hiring plans are still on the decline. The average plans for price increases (4.7%) and pay increases (3.4%) are still hovering at all-time high levels.
The main impediment to corporate expansion is labour shortages (52% for shortages of skilled workers and 39% for semi- or unskilled workers).
Costs associated with fuel and energy continue to be the largest expense factor affecting most small businesses, cited by three fourths (76%) of entrepreneurs surveyed.
This month, optimism declined briefly across nearly all provinces, with the lowest index readings in Ontario (44.7) and Newfoundland and Labrador (45.7). Confidence also dropped across almost all sectors, with the worst levels among agriculture (37.7), and retail (38.7) enterprises.
Despite having the highest sectoral confidence score (59.1), the hospitality industry saw a 9-point decline from last month.
"These indicators should serve as a serious warning to governments that businesses are struggling," added Andreea Bourgeois, Director of Economics at CFIB. "They should be factoring this into their economic and policy decisions in the months ahead, as businesses can't handle any more pressure."