Investor advocacy group urges regulators to enact stronger standards of fairness, work with consumer and investor advocates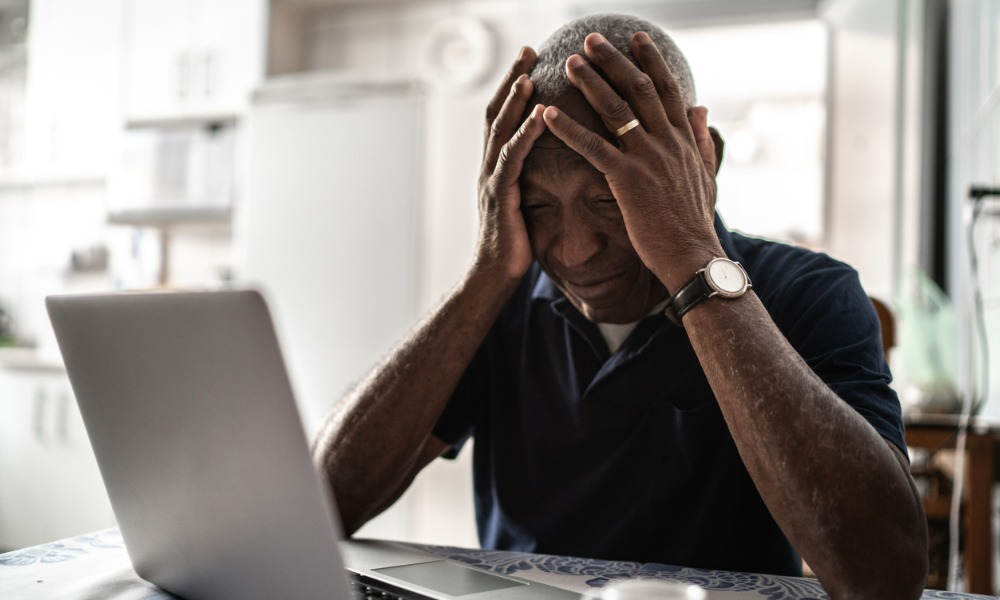 The Small Investor Protection Association (SIPA) is taking a stand against continued and prevalent failures in complaint handling across the investment industry.
A new SIPA paper titled Major CSA Priority – A Fair and Effective Complaint Handling System explains how imbalances in the current system throws barriers up for seniors and other vulnerable complainants, how financial firms are failing to deal with complaints fairly, and how regulators are enabling the status quo.
"With an increased proportion of seniors, increased longevity and decreased availability of Defined Benefit pension plans, Canadian investors and pensioners are more dependent than ever on fair and timely complaint handling," said authors Ken Kivenko, president of Kenmar Associates, and Andrew Teasdale, CFA. Kivenko was also recently named as one of the members of the OSC's Seniors Expert Advisory Committee (SEAC) for the 2021-2022 term.
According to the paper, civil litigation is generally not a viable option for complainants in cases involving claims for less than $250,000. But because of the complex, protracted, and stressful nature of the prevailing complaint process, many choose not to press their complaints, or abandon the process prematurely.
"There should be no unnecessary barriers arising from literacy, language, cultural background, process complexity, internal cultural resistance, or delay in formulating and pursuing a complaint, particularly one that is resisted by the management of the Firm," the paper said.
While complaints can never be totally eliminated, SIPA contended that firms can enhance client loyalty and differentiate themselves by efficiently and fairly handling complaints when they arise. However, the current system creates an adversarial dynamic where unfair outcomes lead to repeated instances of investor and consumer mistreatment.
Some core issues that abound in firms' handling of complaints, the paper said, were the routine practice of "low-balling" of compensation or rejection of valid complaints and the use of internal ombudsmen to wear down complainants' will. A book-loss methodology generally used by firms to determine compensation, as opposed to an opportunity cost approach, also works against wronged investors seeking reparations.
Such unfair practices, SIPA said, are enabled by the absence of a strong regulatory stance against complaint handling issues. Among other things, the paper pointed to a lack of clear CSA guidance on structured complaint handling process and practice expectations, outdated SRO complaint-handling rules, and the use of case-by-case resolution as opposed to communicating and dealing with systemic issues.
The paper also pointed to the lack of a binding decision mandate for the Ombudsman for Banking Services and Investments (OBSI) as a central issue. Calls for binding OBSI decisions go back as far as nine years ago with the Khoury report, and have been repeated numerous times by the landmark 2016 Batell report and various consumer advocacy groups. The report issued by Ontario's Capital Markets Modernization Taskforce (CMMT) earlier this year also called for OBSI to be given binding decision powers.
"SIPA believes OBSI could and should do more to raise awareness that its mandate includes the ability to assist complainants with the complaint process," the report added, noting the increased complexity of financial products and services and the significant number of seniors and vulnerable clients.
To motivate firms to improve on complaint handling, SIPA called on the CSA to proactively seek more meaningful relationships with consumer organizations, as well as institutionalize consumer representation in their investor protection, rule-making, Ombudsman oversight, and retail investor complaint processes.
"At this time of economic uncertainty, investor access to fair and timely complaints handling is more important than ever. SIPA urge the CSA to put client complaint handling on its TOP priority list," the report said. "That most certainly would be in the Public interest."