Investor advocates urge regulators to address an unfair fee discrepancy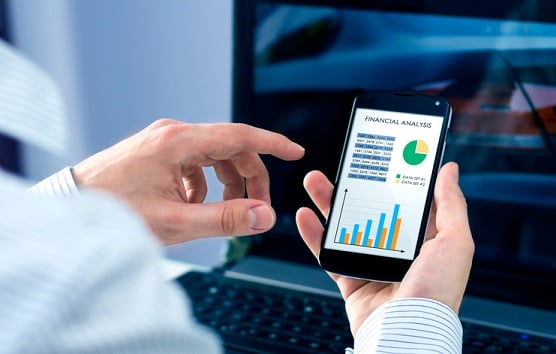 Investors using online brokerages may want to check if they're unfairly slapped with fees for advice.
Trailing commissions – typically charged by advisors – are included in more than four-fifths (83%) of mutual funds offered by discount brokerages. A January paper released by the
Canadian Securities Administrators
revealed that more than $25bn of the $30bn in mutual fund assets managed by discount brokerages are held in fund series with an advice fee bundled within, according to the
Globe and Mail
.
The Investment Funds Institute of Canada (IFIC) reported that such funds, known as series "A mutual funds," constitute 68% of the funds sold in Canada. They have management expense ratios between 1.5% and 2.5%, compared to DIY-investor-oriented Series D funds, with expense ratios below 1%.
"Since discount brokers cannot and do not provide investment advice, clients are being robbed of returns," investor advocate Ken Kivenko told the publication.
In a recent statement, the IFIC urged regulators to set up a rule to ensure that funds with advisor fees baked in would be sold only in channels where advice is available. "Most companies already provide other series of funds with no or nominal trailer fees that investors can purchase if they are do-it-yourself investors or want to pay for advice separately," said the group.
Aside from provincial securities commissions, the
Investment Industry Regulatory Organization of Canada
(IIROC) is also being called to act. In a recent review on compensation-related conflicts of interest, IIROC said it would take IFIC's comments under advisement.
Counting the ones owned by the major banks, there are more than a dozen discount brokerages in Canada. The majority confirmed to the
Globe and Mail
that they offer series A funds. Among such brokerages, several said they were aware of the fee discrepancies and either have measures or are working on measures to inform clients of additional options for purchase.
RBC Direct Investing says it sells series A units only if DIY versions aren't available; clients who search for series A funds will only see an option to sell. TD offers funds with embedded fees, but also provides online clients with low-cost index funds that have MERs as low as 0.33%.
Questrade
Financial has a reimbursement program to pay trailing commissions back to clients that purchase commission-based products. Qtrade has no reimbursement program, but has emailed clients to teach them about various aspects of fund series, including how series D funds have no trailer fees. Virtual Brokers have minimal assets in series A funds since they've shifted significantly to ETFs.
Still, many industry groups aren't satisfied. Investor advocacy group FAIR Canada has contended for a long time that discount brokerages — which aren't allowed to provide recommendations or advices — shouldn't be allowed to offer series A funds, said Marian Passmore, the group's director of policy and COO.
FAIR Canada has asked watchdogs to consider requiring discount brokers or fund companies to offer a trailer-free class of mutual funds. Under the recommendation, all mutual funds offered by a firm would be provided with an "F" class version, which has no trailing commission.
For more of Wealth Professional's latest industry news, click here.
Related stories:
Advisor: Why I support the ban on embedded fees
CRM2 seen to expose fee-pocketing among discount brokers