Industry veteran says higher bar on professionalism needed to rebuild consumer trust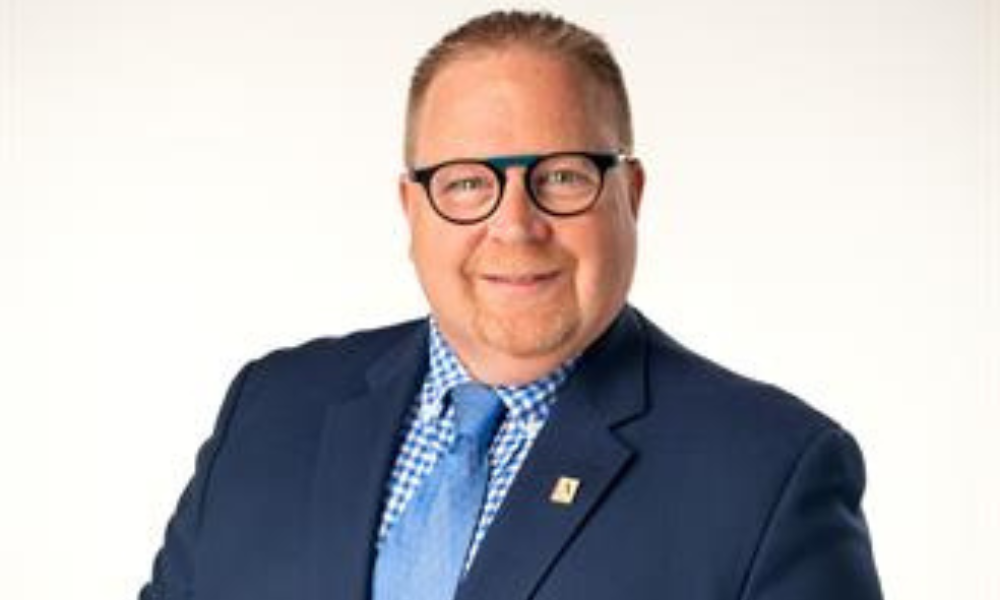 In Saskatchewan's latest round of consultation on title protection within the province, the Financial and Consumer Affairs Authority of Saskatchewan (FCAA) has proposed to introduce stricter requirements for individuals looking to hold themselves out as financial advisors.
The new requirements, which are grounded in a product-agnostic comprehensive approach, are aimed at better aligning the FA title with client expectations. And according to one veteran advisor, it's a bold and necessary step forward.
"We need to raise that bar so that people are getting good financial advice," says Curtis Kimpton, senior wealth advisor and co-founder of the Family Legacy Advisor Group at Wellington-Altus Private Wealth. "Today, there are no restrictions. Anyone can give that advice, usually based on product knowledge, and we see the impact every day."
Read more: 'We need balance, so we don't drive solid people out of the industry,' says advisor
As a CFP and chartered life underwriter, Kimpton works with clients running the gamut from high-net-worth to everyday investors. Across all those categories, he says he's encountered cases of people getting into bad financial situations after following advice from individuals who weren't equipped to truly understand their needs.
"Unfortunately, there's a lot of places to try and go get advice [from people who] don't have the proper training, education, or titles," Kimpton says. "It's not from any one location, or just one type of advisor. It's all over the place."
Aside from Saskatchewan, title protection has been the subject of extensive consultation in Ontario – which enacted its own framework to regulate financial advisor and financial planner titles earlier this year – and New Brunswick.
To reduce the burden of regulation on the industry, some have called for title protection efforts to follow a harmonized path, where new frameworks are aligned with others that already exist or are in development. Others have argued further that harmonization would be beneficial as it can reduce confusion among consumers.
In a submission to the FCAA last month, the Investment Funds Institute of Canada (IFIC) suggested that the province's proposal to align the base competency profile for financial advisors with the BCP for financial planners – the key difference being FPs would have to be knowledgeable and competent with respect to developing and presenting integrated financial plans for clients – would create greater confusion with no added benefits.
The better path forward, IFIC contended, would be to harmonize expectations for individuals using the FA title, and are not registered under Canada's current self-regulatory organization (SRO) regime, with those for registrants with the Mutual Fund Dealers Association of Canada (MFDA) or the Investment Industry Regulatory Organization of Canada (IIROC).
But for Kimpton, the need for consumer protection should trump those concerns.
"Don't get me wrong. I want harmonization across the country," he says. "But I believe that the best harmonization that we could do is what Saskatchewan is proposing."
Read more: Province praised for restricting 'financial planner' title
Taking the lead on title protection might be difficult for Saskatchewan, given the market's relatively small size compared to some other provinces. In a 2012 Financial Advice Industry Economic Profile snapshot report, Advocis found that as of 2010, 50% of career financial advisors were located in Ontario, while only 7% were in Saskatchewan and Manitoba put together.
A more recent estimate from the MFDA finds that among the more than 9 million households served by its members, 285,000 are within Saskatchewan, compared to 1.19 million in British Columbia, 1.85 million in Quebec, and 3.66 million in Ontario.
"I know that [size] matters, but it shouldn't be what we focus on," Kimpton says. "It should come down what is in the best interest of the consumer, wherever they may be."
Raising the bar for financial advisors might also reduce the number of professionals in the industry, as more people find the requirements to maintain the FA title too much to bear. But Kimpton argues that the current situation, where many Canadians are misled by improper advice and have to find someone who can help solve the problems it creates, constitutes a gap in and of itself.
"I don't want to see a gap at all. I'd love to see more people in our industry," he says. "I think getting title protection in place will help build professionalism in our industry, rebuild a lot of trust among consumers moving forward, and help inspire more new advisors to come into the industry in the future."