Respondent facilitated about 180 trades without client authorization but claims manager told her he had received instructions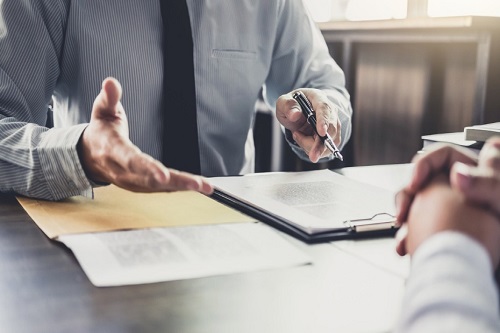 An ex-advisor has been fined $35,000 by the MFDA for falsifying three know your client forms (KYCs), facilitating roughly 180 trades without a client's full authorization, and falsifying records of instructions for those trade from that client.
From January 2014 through June 2016 Kindle Blythe was an advisor working under Mohammad Movassaghi in Vancouver, BC. She had only started working as an advisor in January 2014, having previously worked as an administrative assistant for Movassaghi.
According to the MFDA settlement agreement, Blythe falsified three KYCs for one client increasing the stated risk tolerance from "medium" to "very high" and the investment profile from "moderate conservative/moderate" to "very aggressive," over a period from January 2015 to June 2016. The client denies that she was informed about these changes or gave any authorization for them. The client alleges that the signatures on the forms were not hers.
Over the same period as Blythe altered the KYC forms, she facilitated roughly 180 trades in that same client's accounts without receiving trade instructions from the client. Blythe claims she relied on her boss Movassaghi's instructions to her and did not know that the client hadn't authorized the trades. Movassaghi was the principal for that client's accounts.
The settlement report also shows that Blythe prepared trade instruction documentation to indicate that the 180 unsolicited trades were actually made upon instruction from the client by telephone. Blythe claims that Movassaghi told her he'd received those trade instructions from the client by telephone. The client denies giving Movassaghi or Blythe instructions for those trades.
In each violation, Blythe accepted that she failed to exercise proper due diligence.
The MFDA settlement agreement mentioned a number of mitigating factors. They note that Blythe was new to the industry and relied on Movassaghi, who was her principal. When her boss told her to make trades based on instructions he claimed to have received over the phone, she believed he was telling the truth. She also received virtually no financial benefit from the misconduct as in most cases the client was not charged additional commissions or fees as a result of the unauthorized trades.
In addition to the $35,000 fine, which will be paid in instalments over the first half of this year, Blythe will have to pay $5,000 in costs.
Separate hearings have been held investigating Movassaghi's part in these violations. No settlement agreement has yet been published.