Long-serving Royal Mutual Funds employee resigned after violations were revealed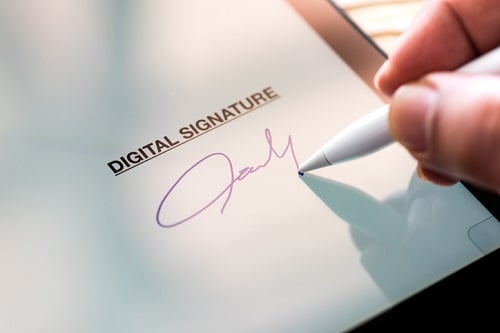 A former advisor has been fined $15,000 for falsifying the signatures of two clients on 10 redemption forms.
Norman John Haines worked for Royal Mutual Funds in Vancouver from 2003 to 2018, when his violations came to light and he resigned.
An MFDA hearing panel heard how the company commenced an investigation into Haines, which resulted in them identifying redemption forms with respect to one client with signature irregularities.
Royal Mutual Funds subsequently conducted a review of 25% of the trade forms processed by Haines between January 2017 and February 2018, which resulted in the firm identifying the remaining redemption forms where the respondent had signed the clients' signatures.
Haines must also pay costs of $2,500.
Meanwhile, a former mutual fund rep for Sun Life Investment Services has been fined after admitting implementing leveraged investments in the mutual fund accounts of at least four clients without having achieved the necessary leveraging proficiency requirements mandated by the firm.
Evangelos-Angelos Mantzios, who worked out of Mississauga, is no longer registered in the securities industry. He was fined $5,000 and must also pay costs of $2,500.
At no time, either before or after the firm's leveraging policy was revised and amended on March 14, 2016, did the respondent have or meet its leveraging proficiency requirements.
The settlement statement read: "In August 2017, the member conducted a review of all client account files maintained and serviced by the respondent. In doing so, the [firm] discovered four client accounts wherein, after the member's leveraging moratorium came into effect, the respondent had caused to be implemented leveraged investments which the respondent failed to disclose to the member (the 'post-leveraging moratorium investments')."
In all instances of post-leveraging moratorium investments, Haines accepted funds from clients that he knew were from new or existing home equity lines of credit and made investment recommendations to the clients knowing that the monies borrowed by the clients would be used to give effect to his recommendations.