Latest Angus Reid poll gives glimpse on how households adapting to growing pinch in prices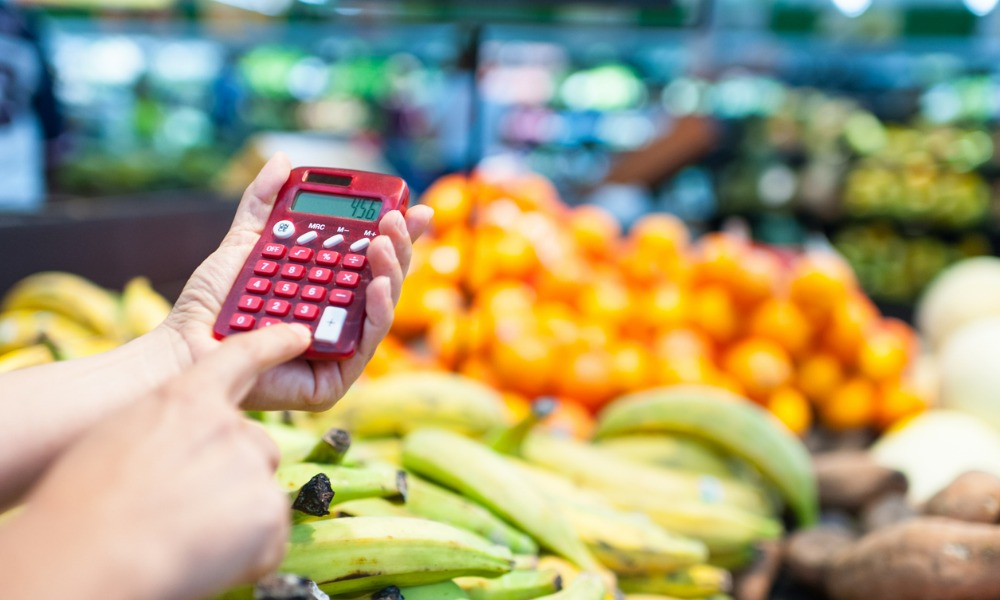 The continued upward pressure of prices across the economy is prompting a widespread change in buying behaviour at stores and restaurants, according to a new survey.
In an online poll of 5,002 Canadian adults from January 7 to 12, the Angus Reid Institute found that four out of five households are altering their purchasing habits to keep up as rising food prices eat into Canadians' budgets.
While three-fifths of Canadians surveyed (62%) are eating out less and one-quarter (25%) are drinking less alcohol, a sizable portion of the population is changing what they put in their shopping basket to save money as food expenses climb. Nearly half (46%) say they are moving to cheaper brands, one third (35%) say they are reducing meat consumption, and one-in-five (21%) say they are buying fewer fresh fruits and vegetables.
Nine out of 10 (89%) parents with children under the age of 13 say they've modified their food shopping habits as a result of increased prices. Three-in-five (60%) said they've shifted to cheaper supermarket brands, and three in 10 (30%) said they're cutting back on alcohol.
Meanwhile, only two-in-five parents who don't have small children (42%) have moved to less costly brands. And only one in four (24%) said they're drinking alcohol less.
A slight majority of people in Saskatchewan (53%) Manitoba (53%), and Atlantic Canada (56%) say feeding their family is very difficult.
As inflation continues to put pressure on Canadians' household finances, grocery bills have led to an increase in financial concerns. However, the coming year isn't expected to be any different. Increasing food prices have already put a strain on Canadians' wallets.
Statistics Canada reported in January that grocery bills had climbed by 6.5% in the previous year, the fastest rate since 2009. Many Canadians have modified their food-buying habits to adapt for rising food prices.
This change in consumer behavior is dependent on the respondents' household income. While a majority of people in all income categories say they are eating out less, lower-income families are considerably more likely to make grocery-store cost-cutting decisions.
Among those who were surveyed, two fifths of low-income households (37%) say they've reduced their intake of fresh fruits and vegetables. Three fifths (59%) said they're switching to lower-quality, less costly brands, and 41% are cutting back on meat.