A look beneath the headline inflation data reveals broadening in inflation pressure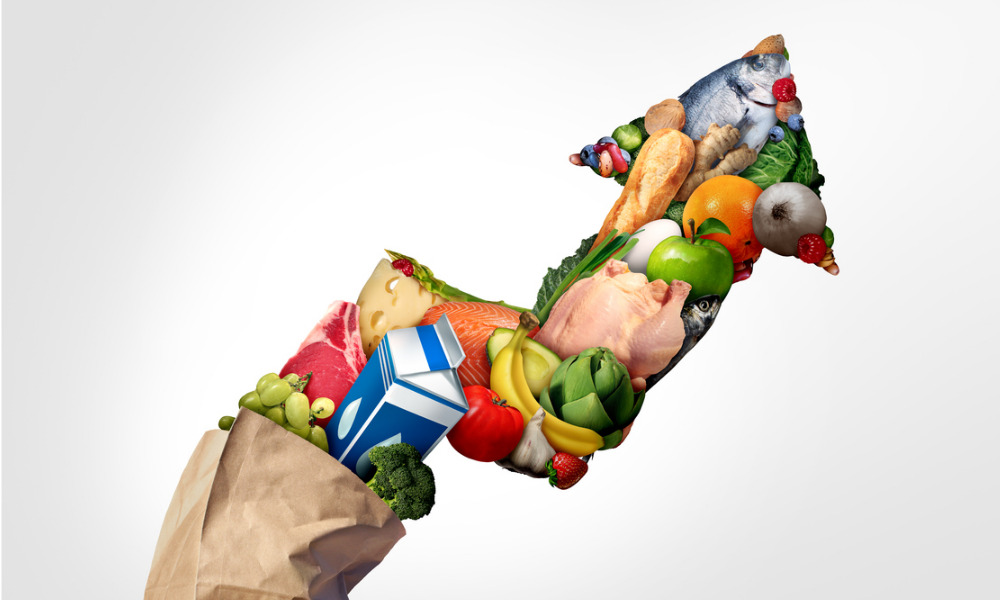 On Wednesday, Statistics Canada reported that annual inflation hit 5.1% in January, the fastest yearly growth since December 1991. And according to a note from RBC Economics, price pressures are growing at a broader scale.
"[B]y our count the share of the consumer basket with above-2% price growth versus pre-pandemic levels jumped to 62% over the three months ending in January," said Claire Fan, economist at RBC.
Food prices accelerated once again, she said, rising to 5.7% year-over-year last month compared to just 5.2% in December as groceries and restaurant bills grew more expensive. Meat prices were another significant driver, rising by 10% on an annual basis.
Energy prices swelled by 23.1% year-over-year. That was due in part to a rise in gasoline prices, which were 32% higher in January compared to year-ago levels. Gas prices are on track to register a similar gain this month, Fan said, as oil prices hover above $90 per barrel.
Excluding food and energy prices, inflation in January was just 3.5%, according to the note.
More than half of the January headline annual gain in the consumer price index, Growth in gas prices, along with further disproportionate gains in home purchase costs and vehicle purchase/rental prices accounted for more than half of the January headline year-over-year CPI gain.
Strong consumer demand, as well as hot housing and energy markets, are projected to hold inflation at bay in the near-term readings. The demand for tangible items has been especially strong, with goods inflation at 7.2% year-over-year in January, compared to a more modest, though still high, 3.4% for services.
Households will have adequate purchasing power for both in the future, thanks to stronger labor market prospects and increased savings. The easing of virus-containment regulations would help to boost demand for hotel and travel services even further.
"[T] he heated housing market and rising energy prices that have driven price growth to-date are expected to remain elevated, at least in the near term," Fan said. "Against that backdrop, the Bank of Canada is widely expected to begin hiking interest rates in March and we could see a follow-up hike as soon as April."