CEO tells WP that identifying a client's trusted contact person to comply with new CSA rules doesn't mean just checking a compliance box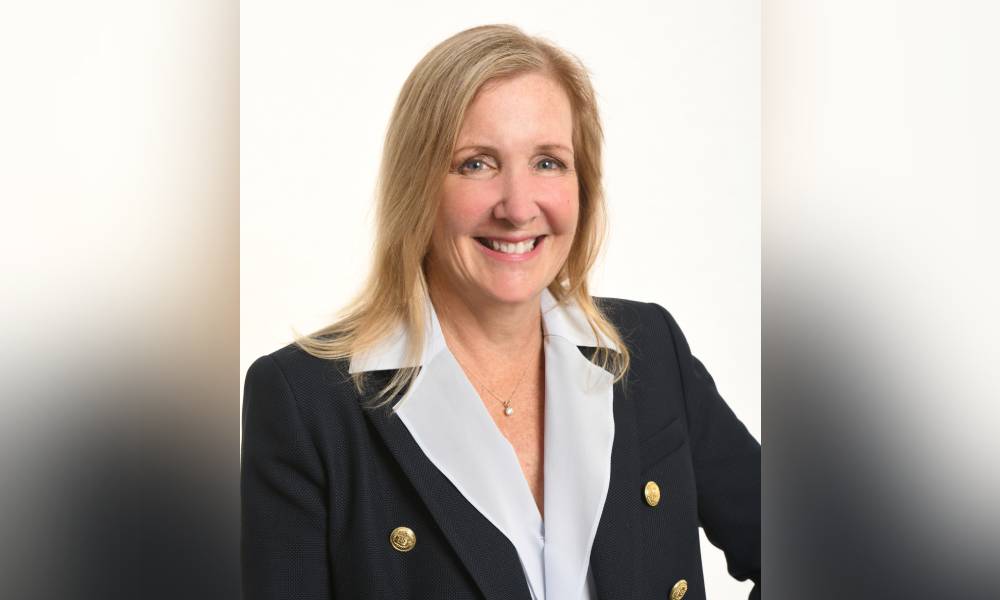 While firms gear up for the Canadian Securities Administrators' (CSA) December 31 deadline requiring advisors to document their client's trusted contact person, Bridgehouse Asset Managers has been reviewing how well it's been working for advisors since the program began in 2016 – and its research has shown some interesting pandemic spikes.
"We did some quantitative research at the end of 2019, beginning of 2020, which was very similar to the original research, but we wanted to see if anything had changed, and then we went back out in August of 2020, after COVID hit," Carol Lynde, Bridgehouse's President and CEO told Wealth Professional.
"We found there was a higher incidence of advisors discussing challenges that were related to mental health with their clients, and that could be anything from early onset of Alzheimer's, dementia, depression, and anxiety to gambling, substance abuse, and medication impairment," she said. "Those are the top concerns that the Canadian Mental Health Association says Canadians have, so that really hasn't changed. Originally, 75% of advisors saw concerns with their clients around mental health. But, this time we found 92% of financial advisors were seeing this in clients.
"There was also a higher incidence than what we saw in the original research of a client's family members' mental health impacting the client's financial decision-making," said Lynde. "Some felt financially responsible for a spouse or partner, son, daughter, grandchild, or just a very good friend.
"Something else that we found, which was a little different than the original research, was that someone – a family member, spouse, or partner – could be influencing the client, so they were applying some type of pressure on the client," Lynde added. While 46% of advisors surveyed said they had a client whom they thought was susceptible to elder financial abuse, 31% said they had clients they suspected were susceptible to undue spousal or partner pressure.
"That was a little alarming," she said. "That's something that we didn't recognize in the first tranche of research."
Bridgehouse has talked to more than 7,000 advisors, estate experts, and lawyers about this, but Lynde said, "we really want to focus advisors on putting that upfront intervention or prevention in place with the trusted contact person."
During the past few years, it's seen advisors go from feeling they don't need such a program to beginning to embrace it as society welcomes more mental health conversation. Bridgehouse provides webcasts and printed information with a range of professionals and best practices for advisors to use, so more will discover their job is just to identify, then contact, their client's trusted contact person if they have concerns, and that person will then deal with the client's situation.
"It's really quite a small, but important, role that advisors have to play," she said. "It's just flagging your concern with somebody if you haven't seen them for awhile and are noticing some changes."
Lynde said Bridgehouse's research showed that, while 61% of advisors were aware of the program, only 36% were actively using it. Dealer firms were actively promoting it with their advisory groups, but she hoped that he CSA's regulations would mean more advisors would begin to understand the importance of having such an emergency contact to call if they have any concerns about a client or transactions in the client's account.
"We'd like that trusted contact to be very well placed to help, or get help for, a client," she said, noting it doesn't have to be the client's power of attorney. "The whole point is, if you can't find your client, you can call this designated person to check if your client is okay. That could even mean having them call the police to do a wellness check."
Bridgehouse provides conversation starters and tools for advisors to work with vulnerable clients and help them get help.
"The best time to prepare for crisis is five years in advance. And, if you haven't done so, the second best time is now," said Lynde. "So, when you're talking about getting people prepared for retirement, they may feel they're completely healthy now and have no concerns. But one never knows how that's going to change, and it can change very quickly, and you may not be able to put the proper mechanisms in place at that point in time."
Lynde is very optimistic about how the CSA's new regulation that requires advisors to take reasonable steps to get a name and contact information for a client's trusted designee, and keep it current, will cause this support system to spread, particularly if advisors collect the data with their clients' usual onboarding process.
"I really believe from an industry perspective, this is going to be very helpful for financial advisors' practice," she said, "My hope is that advisors embrace this in their practice and don't just see it as another regulatory requirement because for those advisors who have used it, I have seen real benefits. So, it's not just a tick-the-box compliance thing. It's something that will truly be helpful for them, their practice, and their clients."