Bridgehouse leads the way in establishing framework for dealing with clients affected by mental health issues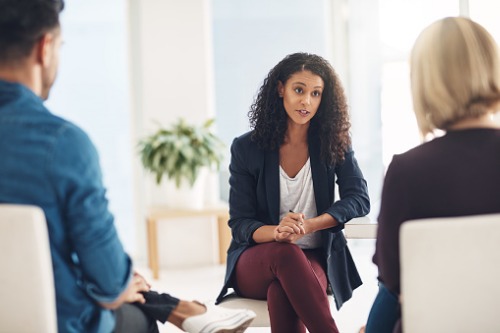 Advisors have been urged to embrace the trusted contact person (TCP) tool to deal with clients exhibiting signs of mental health issues.
Elizabeth Hoyle is chief marketing officer at Bridgehouse Asset Managers, which worked with Navigator Ltd to conduct research with financial advisors on the topic. It found that many finance professionals felt confused and tense because they were not tuned into what client behaviour they should be looking for and how to deal with it.
The results of the study found that most faced clients with mental health issues, ranging from anxiety (72%), diminished capacity (64%), Alzheimer's/dementia (63%), depression (54%) and substance abuse (34%).
In the first of two WP articles addressing this issue, Hoyle said it was important to distinguish between mental health, clients' reactions to the ups and downs of life, and mental illness, which is an actual diagnosis. For both, however, advisors and firms are encouraged to use a similar framework.
Hoyle said: "Mental health and illness cross all income boundaries - it affects everything. So part of this programme is helping advisors identify what they might be seeing. They are not therapists and nor should they be but they should be in a position to say something is not right here and I need to contact somebody to get help for my clients.
"That was the biggest, most revealing thing, and that brings in the concept of a trusted contact person."
Hoyle added that this is the number one tool for advisors when faced with clients displaying mental health issues, such as missed appointments, unusual actions or anything different to their baseline behaviour.
Typically, this will manifest itself in "fight, flight or freeze" where clients can get aggressive towards advisors, disengage from financial discussions, or just find they are unable to make a decision. A TCP, however, should not be confused with power of attorney, said Hoyle.
"It's someone the advisor can turn to who can engage a medical doctor or who can intervene in the situation. They have no financial power of decision-making; they are there just so the advisor can share an observation on them so the client can get some help.
"This is going to be a very, very important tool for advisors; they are not therapists, they are not mental health workers, but the regulators are putting this tool forward for them."
Hoyle was heartened by the response of finance professionals, the majority of whom are genuinely concerned for the well-being of their clients, and said the process should not be a difficult one.
She said: "It's not that hard if you've got a good engagement letter, or if you are using your KYC appropriately and not just as a compliance tick box and you have a trusted contact person. If you are getting appropriate help for a client rather than stewing away and getting tense about the situation, the guidance and clarity is there, we just have to get it out to the advisors."