Survey sheds light on how HELOC uptake during heady low-rate years could be biting back for homeowners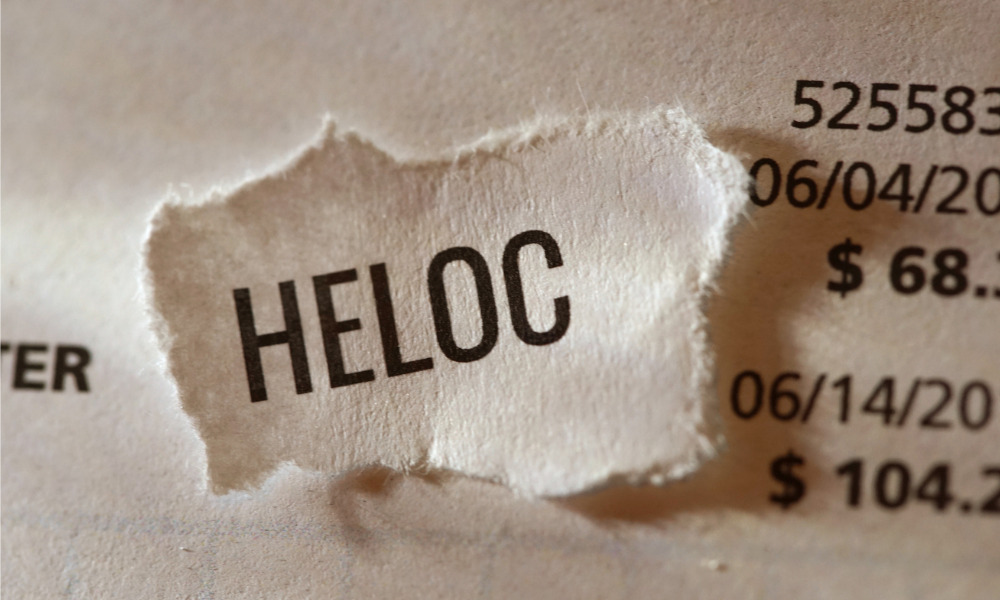 During the prolonged period of low interest rates and rapidly increasing property values over the previous ten years, home equity lines of credit (HELOCs) were a typical option for Canadian homeowners to access the equity in their homes.
However, a recent survey from BNN Bloomberg and RATESDOTCA is highlighting the potential flaws that certain family balance sheets may have considering the recent sharp increase in interest rates.
Twenty-seven per cent of the survey's participants who were homeowners reported having a HELOC. Seventy-eight per cent of those people admitted using it, with about half saying they did so during the previous two years.
It was much more likely to be used by those who claimed to have requested the HELOC from their lender rather than been given one (85% versus 71%).
More than half of respondents (58%) stated that they presently had an unpaid debt on their HELOC. Many respondents claimed to have drawn less than $50,000; 10% claimed to have borrowed between $50,000 and $100,000; and 10% stated to have borrowed more than $100,000.
Individuals aged 55 and older were more likely to have balances of at least $50,000, indicating that they may have taken advantage of the significant increases in house value.
Given that many HELOCs are based on variable-rate interest, this poses a concern. As interest rates climb, borrowers will be responsible for bigger payments.
In response to what was, at the time, the highest inflation print in three decades, the Bank of Canada hiked its benchmark interest rate by half a percentage point earlier this month.
On July 13, when the Bank of Canada will make its next policy decision, the market is gradually pricing in a 75-basis-point rate hike (several economists and strategists are even predicting a full-point hike). For those who have variable-rate HELOCs, that would entail an increase in payments once more.
By borrowing up to 80% of the value of their property in addition to a mortgage, homeowners can access the equity in their homes through a HELOC.
Earlier this week, the Office of the Superintendent of Financial Institutions disclosed several impending rule changes. By the end of 2023, borrowers would have to make principal and interest payments on any total loan balance that was greater than 65% of the value of the home.
Technically, HELOC lenders can demand complete repayment at any time, and customers often must pay off their HELOCs in full before they can transfer mortgage lenders. If borrowers are not setting aside more funds to pay down their HELOC to stay up with interest payments as rates climb, this could become an issue.
According to the poll, home improvements (43%), debt consolidation (30%), and vacations (13%) were the three most popular uses of a HELOC for borrowers.