Although the Quebec and Alberta governments remain the biggest hurdles to a national securities regulator, advisors in the two provinces see advantages.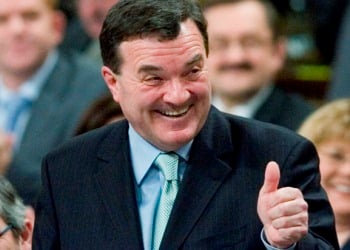 Although the Quebec and Alberta governments remain the biggest hurdles to a national securities regulator, advisors in the two provinces see advantages.
"I generally support a national securities regulator, I think on a global scale were every other country has a securities regulator at a national level," said Peter Guay a portfolio manager and financial planner at PWL Capital in Montreal, told Wealth Professional. "It is a bit ridiculous that Canada has things separated by province – all the more so with Toronto being the dominant market it Canada."
In addition to political resistance – both from a sovereigntist government and the Liberal opposition – Guay says there are institutional interests that favor Quebec remaining a closed market.
"There are very, very strong interests from some of the larger institutions like Desjardins to keep separate and to keep Quebec with a separate regulator," said Guay. "But I certainly would like to see it all consolidated. For a business like ours, where we have offices in two provinces and with clients in many provinces, a single regulator makes a lot of sense."
With the participation of British Colombia and Ontario, which account for about two-thirds of the industry, the planned regulator is off to a good start. And although eight provinces and three territories have yet to sign on, eyes are really only on Albert and Quebec, which together account for about 30% of the industry.
Quebec is not only not joining, but has even threatened to prevent any co-operation between the federal government and other provinces. "We will not hesitate to take this to court," Quebec Finance Minister Nicolas Marceau told reporters this week at a meeting of provincial finance ministers. "This new system that is being proposed is not born yet and I don't think it will be born."
Alberta may be amenable to the process, with Premier Alison Redford saying "there is still work to do" before her province would be prepared to join, and that any final deal must be in the interests of Alberta.
Although the Alberta government is cool to the idea, Peter Murray, senior financial planner with Assante Capital Management in Calgary, doesn't see any downside to a national regulator and notes that it may make certain things easier – saving time and reducing compliance costs.
"It appears as though each province is just protecting their own turf, but I would think that life would be simpler if there were a national regulator," said Murray. "It's just more and more regulation [with the current system] and with a national regulator you would only have to register once and you'd be licensed across Canada."
The proposed regulator has been welcomed by virtually every stakeholder in the financial sector. It has gained support from Investment Industry Regulatory Organization of Canada (IIROC), Investment Funds Institute of Canada (IFIC), Canadian Bankers Association (CBA), Venture Capital Markets Association (VCMA), advisor association Advocis and investor advocates Canadian Foundation for the Advancement of Investor Rights (FAIR Canada).
While Quebec has categorically stated that it will not join, Guay says that some of the province's practices could be of benefit to the rest of Canada.
"There are some things that Quebec does well. I believe Quebec is the only province with a financial planning certification board – l'Institut Québécois de Planification Financière – that reports up to the provincial regulator," he noted.
"On the financial planning side things are quite well done and the requirements are quite strict, more so than in other provinces, to the point of restricting the term financial planner as a title. That's something Quebec does relatively well, but I see no reason why that level of professionalism and requirements couldn't be applied at a nationwide level."