CEOs Jeff Gans and J-F Courville tell WP they now provide a 'real set of options' for independence and autonomy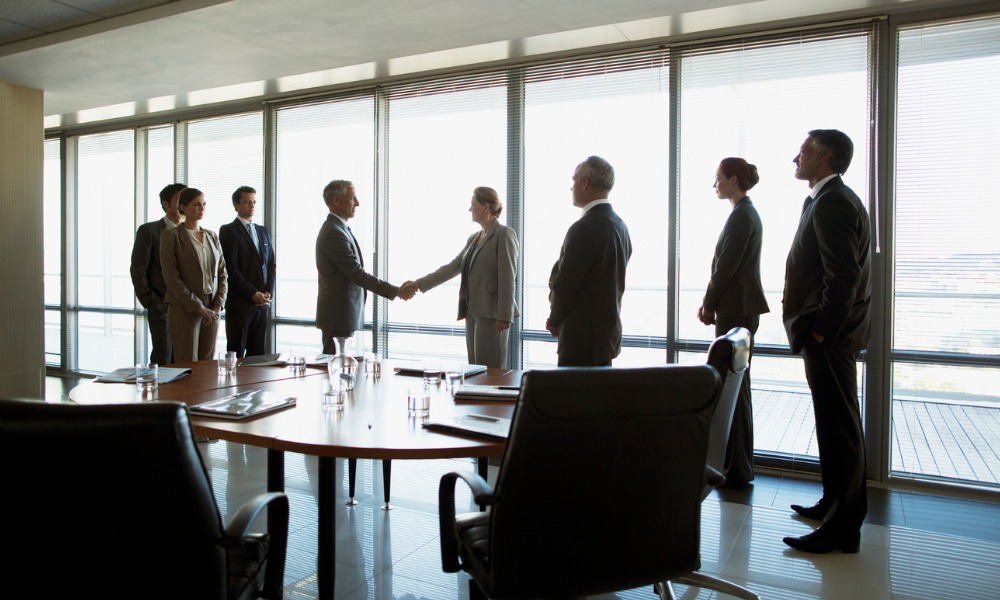 The "opportunities are limitless" according to the CEO of Purpose Advisor Solutions (PAS) after it announced its acquisition of Wealthsimple for Advisors (W4A).
The deal will create a combined $1.6 billion AUM wealth platform and while both parties refused to reveal the cost of the acquisition, WP understands it is expected to close in the next three to six months. W4A, a subsidiary of Wealthsimple, has a working relationship with about 500 advisors who are now expected to transition over.
Jeff Gans, CEO of PAS, which is majority owned by Som Seif's Purpose Financial, said W4A's quality, insight and similar vision meant PAS could accelerate the build out of its referral business and technology platform. He cited the US, where 30% of assets have gone to this type of independent model, as an illustration of the "enormous opportunity" now within its grasp.
He told WP: "We think that opportunities are similar in Canada. Right now, less than 5% of advisors are [with this model]. And while the banks and others find attractive value propositions, we just think the level of choice for advisors is limited.
"By putting the two teams together, by accelerating what we're doing and really scaling the teams, we think it provides the ability to deliver a real set of options to advisors who want to be business owners, have ownership of their equity and of the client experience that they're delivering."
J-F Courville, CEO of W4A, said it would be no surprise to see a platform like the one created by this deal jumping into the tens of billions of dollars AUM range as advisors start to see the possibilities for independence, control and autonomy over their franchises.
He told WP: "I think you're going to see some very large companies emerge out of this. We're at a tipping point where Canada's lagged the US industry in this regard, but technology is the answer, and it's what will unlock the potential."
Courville, who along with W4A's chief client officer Dave Nugent, will join PAS as managing partner, said the acquisition made sense to both W4A and the wider Wealthsimple organisation, which this week also announced its first cash account.
He said that the advisor business was starting to get critical mass, meaning it required more investment and a juggling of resources with the company's aggressive retail expansion. Joining forces with Purpose was a logical next step.
"Every time we looked at our options around the market, we realized that the alignment and philosophy, and what we were trying to build on both sides, was so in sync that it was difficult not to see this as a natural combination."
PAS launched about a year and a half ago and also recently established Harness Investment Management, a referral business similar to W4A that let's third parties refer clients to have their portfolios managed.
Courville believes there are many competent advisors out there who feel either "constrained or institutionalized" and that they are getting less return for what they contribute.
"The established players have not kept up with the pace of change to give them the tools that really give their clients a modern experience," he said. "We'll really see some change here and address these frustrations, but mostly we'll address the desire for independence and autonomy."
Gans stressed that, amid the clamour to make sure advisors get the tools and opportunity to scale, the client is not forgotten. He said the lack of innovation, both in providing the client experience and streamlining the practice, has limited the ways advisors can help clients achieve their financial goals.
He said: "[The deal] will drive innovation because people are going to have to innovate to compete with firms like ours. I also think that when advisors become equity owners, it increases the importance of driving value for them."