Advisors weigh in on Alberta Premier Jason Kenney's threat to withdraw province from pension plan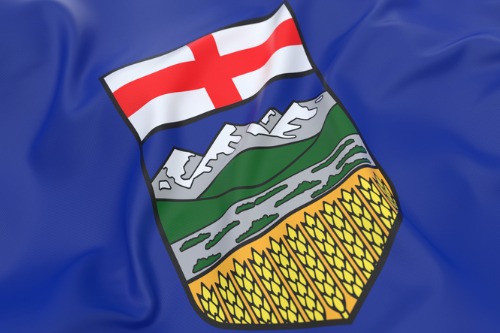 Pulling Alberta out of the CPP might be just what the doctor ordered for the province's ailing economy, according to one advisor.
Arthur Salzer, founder CEO and CIO of Northland Wealth Management, sees Kenny's bellicose stand against Ottawa as a means of righting the economic wrongs he thinks the province has suffered at the hands of the federal government. He sees a tangible benefit to Alberta's potential withdrawal from the CPP.
"Pulling out of CPP, I think would give Albertans a benefit right from the start," Salzer told WP. "They do have a younger population and the premiums could come down quite dramatically. The numbers that I've seen show something like a savings of 25 per cent in premiums a year off your payroll. That's a big difference to the paycheck of Albertans. And given the economic difficulties that they've had, that's not necessarily a bad thing."
Salzer thinks that even if Alberta left CPP to manage the money, but administered collection provincially, it would save money for ordinary Albertans. A provincial police force, and greater provincial control over education might also see cost savings for Alberta. He thinks it's a model that should extend right across Canada.
It's Salzer's view that the Trudeau government has ruled on behalf of Canada's three largest municipalities: Toronto, Montréal, and Vancouver. Winning those three metropolitan areas is enough to form a government, as we saw in the most recent election, but Salzer thinks that ruling for those cities has been painful for Alberta.
"We've had a government the past four years who, through various means and measures, has impaired Alberta's ability to function in a bear market in the oil and gas space," Salzer said. "I think with the politics that have been coming from Ottawa, whether it's stopping pipelines or putting environmental restrictions on or, or even buying up pipeline development companies and then not operating them, has materially hurt the economic prospects for Alberta and the families that live there. I think it's something that's quite unfair."
Salzer sees Kenney's announced "Fair Deal Panel" as a legitimate pushback against the Trudeau government. He told WP that investors should look positively on an assertion of provincial control by Kenney. He thinks the Trudeau government's actions have seen a capital flight away from Canada towards less regulated markets like the US. An Albertan pushback would make Canada a stronger investment prospect in the long term.
Les Stelmach , VP and portfolio manager, Franklin Templeton Canada sees the Alberta Premier's push as a little more performative. He thinks Kenney will take a hard stance, only to find a compromise solution that benefits his province's industries.
"Whether it's the current administration or even the prior one, they know again where their bread's buttered," the Calgary-based PM said. "So they will stand up for their industries, just like the Ontario government will always stand up for the auto industry. There's some announcements that are made that I think are just used as more bargaining chips. And then when the real negotiation happens, usually wiser heads prevail."
Salzer accepts that the CPP threat might be a bargaining chip, but thinks the numbers add up to a real reason for Kenney to make this switch. He thinks the Premier is taking on the right cause, and any short-term uncertainty in the Canadian economy as he squares off against Trudeau is a necessary cost of reasserting Alberta's economic clout.
"It's better that somebody is trying to address this situation and stop these problems. I view it as a very positive thing for Canada," he said. "For investors, I don't think they're going to be taking money out. I think they had already done that or they already were in the process of doing that. I think that if it goes the right way, then, Alberta and Canada can become attractive places again."