Hesitant homebuyers wait for stronger inventory and economic stability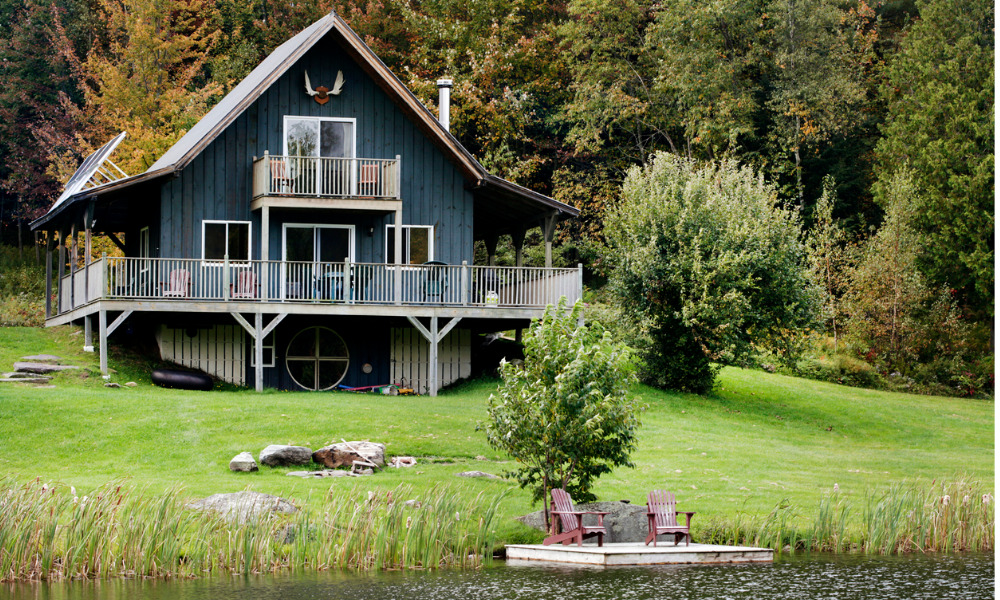 As market activity declines, Royal LePage predicts that the average price of a single-family house in Canada's recreational areas would drop 4.5% to $592,005 in 2023 from 2022. Due to a scarcity of housing supply and decreased demand brought on by economic uncertainty, prices have remained constant.
After two years of double-digit price increases in the nation's recreational real estate market (second homes such as cabins and cottages), despite a minor decline anticipated this year, the national aggregate price would remain more than 32% over 2020 levels.
"While interest rate hikes have less of an impact on the recreational market than homes in urban settings, because families typically put more money down and borrow less, general consumer inflation combined with a severe lack of inventory has dampened sales activity. Buyers who are active in today's market appear willing to wait for the right property - a sharp contrast to what we experienced during the pandemic." said Phil Soper, president and CEO at Royal LePage.
In Canada's recreational property zones, the total cost of a single-family house climbed by 11.7% annually in 2022, reaching $619,900. This comes after price increases of 26.6% in 2021 compared to the previous year. In 2022, the aggregate price of a single-family waterfront property climbed by 9.5% year over year to $736,900, while the aggregate price of a condominium jumped by 16.6% to $432,000 over the same period.
Only Alberta's recreational market is anticipated to experience price growth in 2023 (+0.5%). The highest price drops for recreational real estate are anticipated in Quebec and Ontario in 2023, with projected drops of 8% and 5%, respectively, from 2022.
In their locations, more over half (57%) of recreational property specialists across the nation reported fewer inventories than last year, and 65% reported lower inventories than usual pre-pandemic levels.
The concurrent decline in demand has led to a return to more typical market circumstances even though lack of inventory makes it difficult for purchasers to find that unique cabin or lakefront cottage.
"During the pandemic, with offices closed and people working from home, Canadians discovered that a recreational property could double as a principal residence, complete with capital gains exempt status," said Soper. "With high-speed internet now readily available in many rural markets, families flocked to recreational regions to put extra space between themselves and their neighbours and to take advantage of nature; particularly when cultural and sporting venues, shops and restaurants in cities were closed."
"Many urban businesses now require employees to be in the office at least a few days a week, making long commutes challenging. For many, living in cottage country full-time has lost its romantic shine, meaning we are back to viewing the cottage, cabin and chalet as a weekend and summer escape from urban living," he added.