Amid last year's difficulties, planning for dramatic life changes has taken renewed priority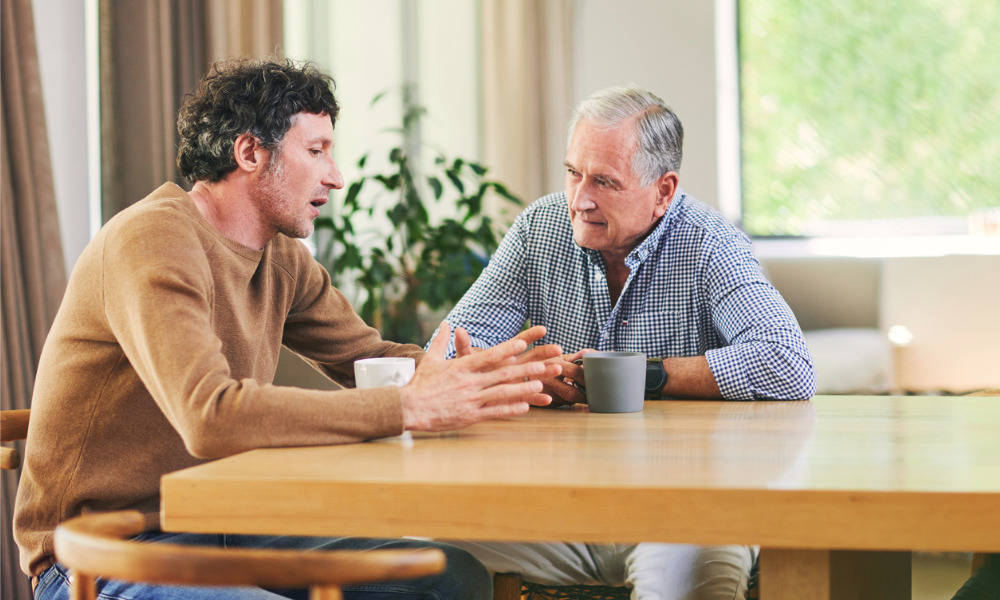 Confronted with the COVID-19 pandemic and the financial and medical crises that it triggered, many Canadians have taken a hard look at their health and wealth. And along with that process of soul-searching and taking stock, they have also started the hard work of planning for the worst.
In a joint survey conducted with cemetery and funeral provider Arbor Memorial, digital estate planning company Willful found 83% of responding Canadians engaged in at least one vital planning conversation last year on topics including end-of-life planning, eldercare, childcare, financial planning, changes in employment, and relocating.
In 2020, one third of all Canadians (34%) said they had broached subjects surrounding end-of-life planning such as making or updating their will, deciding on their end-of-life wishes, and estate planning. More than a third (37%) said getting their end-of-life affairs in order – including updating or writing a will, funeral planning, and having tough family discussions around estate planning – will be a priority for them this year.
"The needs and expectations of Canadians are changing when it comes to planning for end-of-life – but it's important not only to think about one's final wishes, but to ensure they are known and understood," said Dustin Wright, senior director, Marketing Communications at Arbor Memorial. "An important first step in this process is for Canadians to start a conversation with loved ones about what they really want."
According to Wright, many Canadians who didn't start end-of-life conversations – representing 22% of the survey respondents who didn't initiate those talks – don't know where to begin or what questions to ask. Beyond that, 45% of such survey respondents said they felt it did not apply to them, and 30% already had plans in place.
Of the one third of Canadians who started planning conversations around end-of-life matters last year, 58% said the conversation went as they expected it would. One quarter (24%) felt it was tougher than expected, while one fifth (19%) found it less difficult than they'd imagined.
Perhaps burned by how COVID-19 disrupted their expectations for 2020 – only 6% of Canadian survey respondents who set resolutions last year said they accomplished those goals – two thirds of Canadians polled (68%) said they're not setting a New Year's resolution for this year.
But that apparently isn't stopping many from planning for the unimaginable but inevitable. This past New Year's Ever, Willful said it experienced a 240% rise in will creation compared to the year prior.
"In 2020, COVID-19 caused Canadians to think more about emergency planning, including creating a will and putting end-of-life plans in place," said Willful CEO Erin Bury. "We have seen an increased interest in will and estate planning from Canadians since the pandemic hit in March, and while fewer Canadians are setting resolutions, we hope to empower more Canadians to have difficult, but essential conversations with loved ones throughout 2021."