From tearful video calls to crisis bonding with clients, it's been an intense year for business owner Shannon Lee Simmons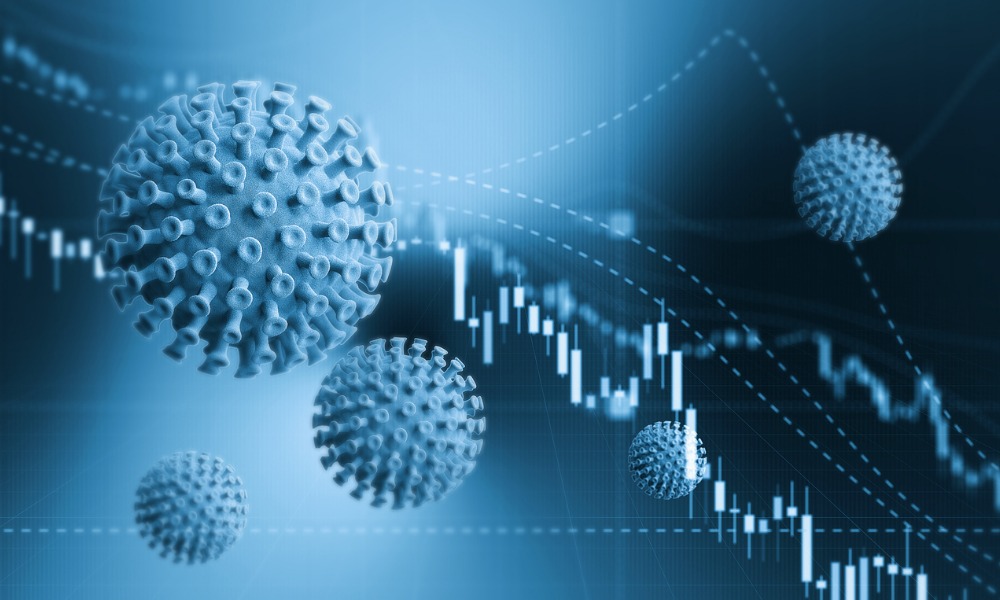 Tears, fears and sudden cash reserves; Shannon Lee Simmons has seen it all during the past year of her financial planning business.
While many professionals have being reflecting on portfolio returns or asset allocations, Lee Simmons has been on the front line, dealing with real-life consequences of the pandemic. She told WP it's been emotionally draining, relentless but also uplifting as client relationships have transformed into special, trusted bonds.
When the fee-for-service New School of Finance went remote on March 11, all clients cancelled or rescheduled and Lee Simmons got nervous. Would her business survive? How was it going to get through this? However, once it became clear tha lockdowns were not a short-term situation, the onslaught kicked in.
Since April, 2020, the workload has been "almost unsustainable" – she estimates more than 1,000 meetings - as people initially booked pandemic emergency calls to navigate the fallout and government support. As clients were forced to close businesses, it was Lee Simmons and her team who were the first port of call, even before the likes of CERB was made available.
More often than not, Lee Simmons said her job was more of a therapist than a financial planner.
She said: "With all my planners, we had a daily meeting because we were all holding so much emotional space for people because we were literally on the front line. People were asking, 'do I take the mortgage deferral because I've just lot my job?'
"We were having those conversation at a very real level with people, and having a lot of conversations around how they use their emergency funds and how they make plans to survive [the pandemic]."
What soon became clear, however, was that there was a clear division between the clients. While one half of her clientele were scrambling to stay afloat, the other half suddenly had all this extra money and were wondering what to do with it.
Lee Simmons added: "We were bouncing between being emotional labour for people in a crisis situation to then going 'wow, you're saving $2,000 a month now, cool'. It's been a really, really strange time."
It was only natural that the stress levels took its toll on Lee Simmons, who has two young children, and her staff. Initially, adrenaline and a sense of duty fuelled her work and it was only in June, when clients' situations were relatively stable and she was able to draw breath, that the impact really hit home. It felt like she'd been through some form of trauma, she said.
The business has stood up to the test, though, and Lee Simmons said she feels honoured to have been the person clients have turned to in their hour of need. Those that suffered income disruption have been able to pivot or find a solution so while still intense, there is not the same degree of panic.
For those able to save, there has been a lot of refinancing with interest rates as low as they are.
Lee Simmons said: "There's been a lot of advice for people who are trying to buy homes. We have sold more of our 'Can you afford to buy a house?' [sessions] than ever before, so that is telling right there. The issues are, can people afford more house or to renovate because if we're going to be in our house 99% of the time, they need to love where they live, and need to feel safe and happy in their home."
On the other hand, those used to income from a basement apartment suddenly had no rent coming in. Every situation has been different. The value of having an emergency fund, something Lee Simmons preaches to clients, has paid off. And that relationship with clients was also strengthened on a more person level.
She said: "There was an unprecedented level of vulnerability and trust between me and my clients, on both sides. We would laugh through it because sometimes my kids would be crying in the background and their kid would be crying in the background. There was definitely a bonding that happened because both of us could not be professional!"