Shannon Simmons of New School of Finance is part of the Wealth Professional Canada Young Guns 2016.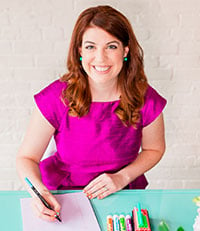 SHANNON LEE SIMMONS
Financial planner
New School of Finance

In an uncertain financial climate, where nobody quite knows with any degree of certainty where the economic headwinds may take us, Shannon Lee Simmons has excelled in educating Canadians on how best prepare for the future.

Having started her career with RBC Phillips, Hager and North Investment Counsel, the Queen's University graduate decided to leave the relative security of a position with a Bay Street institution for the uncharted waters of starting her own financial practice in Toronto. The New School of Finance was the result of that gamble, and Simmons hasn't looked back, describing it as a fee-for-service financial practice that offers unbiased, sound and affordable financial advice to people and small businesses. There, Canadians who lack expertise but want to gain an understanding of how to build a portfolio can learn about personal and small business finance.

A Certified Financial Planner and Chartered Investment Manager, Simmons is also a regular on the media circuit, contributing to the Toronto Star's "Money Makeover" column, Cityline and BBC Capital. She also hosts the Money Awesomeness show on Coral TV, where she breaks down the do's and don'ts of personal finances for her viewers.