IIROC sanctions former advisor, citing 'total lack of integrity and a pattern of dishonesty' over near-20-year period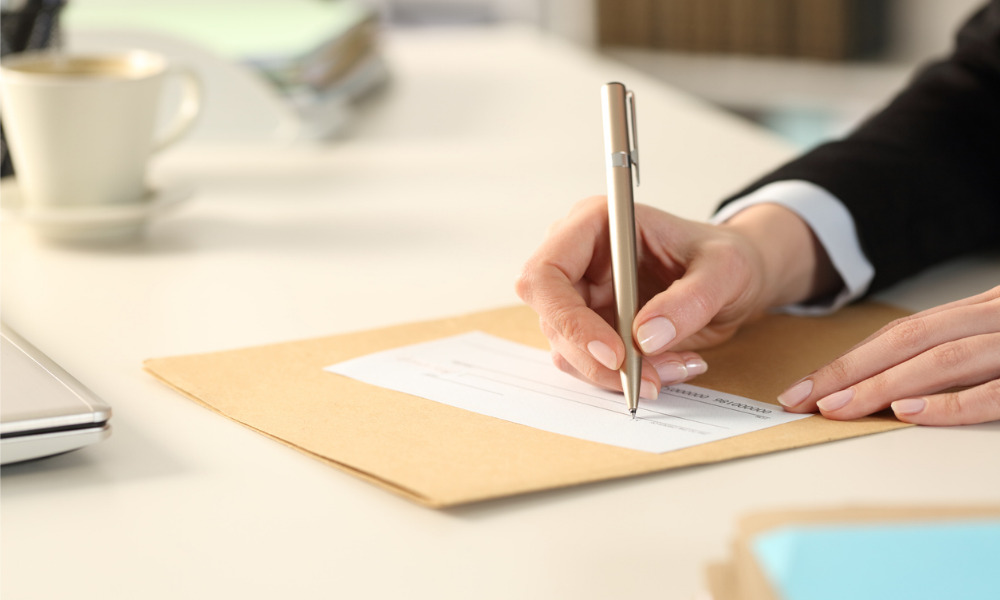 The Investment Industry Regulatory Organization of Canada (IIROC) has imposed a lifetime ban and $1 million in fines on a former Newfoundland and Labrador investment advisor.
In a decision dated December 23, an IIROC hearing panel handed down the penalties against Joan McCarthy, who the self-regulator said falsified signatures and appropriated funds from clients' accounts between 2006 and 2019, and failed to cooperate with an IIROC investigation.
Confirming a statement of allegations filed in April last year, IIROC said McCarthy appropriated roughly $775,000 worth of funds from six elderly clients' accounts by falsifying signatures on cheques and depositing them to her own personal account. Over the 19-year period of her misconduct, she was a representative at the St. John's branch of MD Management Limited in Newfoundland and Labrador.
"It is unquestionable that the Respondent's conduct is among the most serious breaches of trust and integrity in which any registered representative could engage, and that the sanction should properly reflect that," IIROC said.
The self-regulator condemned McCarthy's actions, saying it "demonstrates a total lack of integrity and a pattern of dishonesty involving fraudulent conduct over a significant period of time."
The penalty decision also described how IIROC made numerous attempts to have McCarthy provide certain information and speak with the self-regulator. Except for one response from her legal counsel, who said all communication should go through him and he'd ensure she received it, they received "no substantive response.
"When the failure to cooperate is added, it is not difficult to conclude that here the Respondent's conduct amounted to a complete rejection of the most fundamental requirements of the industry and has demonstrated that she cannot, and should not, be trusted to ever be involved in the industry in the future," IIROC said.
McCarthy is also being required to pay $103,522.14 in costs.