Toronto advisor says regulators operate in damage-control mode, rather than implementing effective change, and the time for change is now.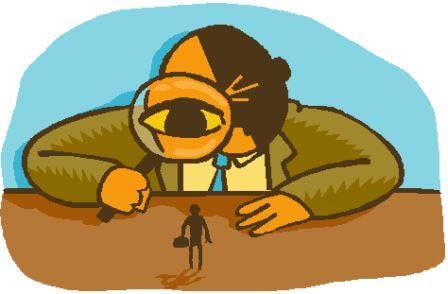 The wealth-management industry is broken, says one Toronto-based financial advisor, and more regulation isn't the answer advisors and their clients are looking for.
Daniel Hanzelka, financial planner and coach at Financial Reset, believes regulators – like the Ontario Securities Commission (OSC) – operate in damage-control mode, rather than implementing effective change. More regulatory compliance and more paper work won't solve the problem(s), he says.
"When they (regulators) feel like there is a fire, they concentrate on that issue," says Hanzelka. "(The industry) is broken because advisors are frustrated; the end consumer is frustrated …. it's time to figure out how we can make this work."
Hazelka's comments come in the wake of the U.K. and Australia's ban on embedded fees on products like mutual funds – a move many Canadian advisors are against.
Arguing that Canada has not seen the same industry mishaps as countries across the pond, some advisors say altering fee structures and tightening disclosure rules here will negatively impact them, and their clients.
"If you look at what's happening in the U.K. and Australia, there is a huge backlash … something like one in three advisors are leaving the industry," says Hanzelka. "Those rules were put there to protect the consumer … but I think the consumer is going to pay for it. A lot of people are not going to have an advisor." (Continued on Page 2.)
#pb#
In Canada, the embedded-fee system has the Management Expense Ratio (MER) set at about 2.5 per cent annually, which covers various fees and the advisor's cut (about 1 per cent). The problem is many investors, when they purchase a product, are in the dark about these fees and how they impact their pocketbook.
"I don't think that they (embedded fees) have to be banned, but better disclosure (is needed), leaving it up to the public to decide whether the advisor is giving adequate service for the fee," says Ian Black, a fee-only advisor with Macdonald, Shymko & Company Ltd. "Disclosure is still not as strong as it should be."
Reacting to international criticism that the industry lacks regulation ensuring transparency and accountability to investors, the Canadian Securities Administrators (CSA) – the body responsible for the securities regulations of all provinces – will require advisors to provide a breakdown of fees and services to their clients on a quarterly basis as of July 2016. The OSC is also reviewing its fee system and associated services to establish whether increased regulation is necessary.
"(Advisors) try to make their fees transparent, but their hidden in a lot of jargon," says Scott Sather, an investment advisor and financial planner with Sather Wealth Management. "It takes a lot of digging and it's not easy for the average investor to find out whether they are paying too much." (Continued on Page 3.)
#pb#
When it comes to investor awareness, Hanzelka believes education is the only answer.
"Having been on the commission model, you can sit down and explain how you are going to get paid to the client and they will not remember that the next day. There has to be much more education so clients do understand," he says. "As we move more into the age where people are a lot more informed, most will have no issue paying the fees … but it has to be presented in the right way."
Cherry-picking your clients isn't turning down business, it's proof you know yourself and what you have to offer, say some advisors.