The regulator is seeking comment on burden reduction, facilitating financial innovation, and other policy focuses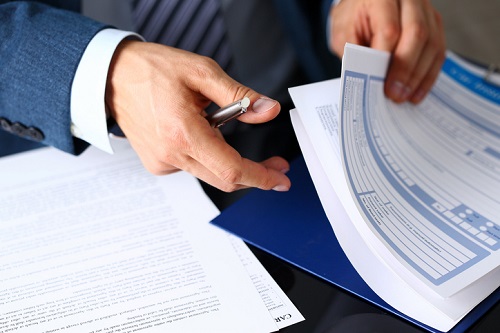 The Ontario Securities Commission (OSC) has issued its 2019-2020 Draft Statement of Priorities, which includes four proposed regulatory goals and 15 priority areas for the OSC to focus on during the 2019-2020 fiscal year.
"Our agenda is centred on streamlining regulations to enhance the experience of those who invest and do business in Ontario," said Maureen Jensen, chair and CEO of the OSC. "The OSC will continue to seek opportunities to make regulation easier and less costly for market participants while protecting investors."
The new regulatory goals laid out in the draft statement are:
Promote confidence in Ontario's capital markets
Reduce regulatory burden
Facilitate financial innovation
Strengthen the OSC's organizational foundation
In line with the first goal of promoting confidence, the OSC aims to continue developing and consulting on client-focused reforms. Those include better disclosure on product and service offerings, addressing conflicts of interest in the client's favour, and improving suitability determinations for clients.
It also aims to continue its work with the CSA on mutual-funds embedded commissions; improve the experience for retail investors, particularly vulnerable seniors, through education and integration of behavioural insights; pursue timely and impactful enforcement decisions; and support a transition to the Capital Markets Regulatory Authority (CMRA).
To reduce the regulatory burden for stakeholders, the OSC is engaging with stakeholders through a Regulatory Burden Task Force.
"Since launching the Task Force, the OSC has encouraged input from investors, market participants, SROs, government and staff, resulting in more than 70 comments and suggestions, as well as the participation of approximately 350 people at the first of three public roundtables on the subject," the regulator said.
The task force is said to pursue priorities and activities including gathering feedback from stakeholders; determining short-, medium-, and long-term regulatory burden goals with measurement criteria to prioritize initiatives of greatest impact; implementing a plan previously set out in CSA Staff Notice 81-329 Reducing Regulatory Burden for Investment Fund Issuers; revising and modernizing NI 33-109 Registration Information; and publishing a Task Force Report.
As for facilitating financial innovation, the OSC said it is engaging with the fintech/start-up sector to identify issues and opportunities to modernize regulation, reduce burden, improve regulatory alignment, and better support emerging businesses. The regulator also mentioned its consultation on a regulatory framework for crypto-asset trading platforms, as well as a planned examination of the current unit creation process for the ETF market, specifically for the less transparent "actively managed" ETF sector.
To provide Ontario investors with more investment choices, the OSC is also supporting industry stakeholders to develop and launch innovative structured investment products (e.g. foreign structured notes, ADR-type products) and enable portfolio managers to manage fund assets with more flexibility and efficiency.
The full draft statement is available on the OSC website; stakeholders may provide written comments until May 27. The final Statement of Priorities is expected to be published in June.