Latest national statistics show most vulnerable sectors and provinces as COVID-19 threat continues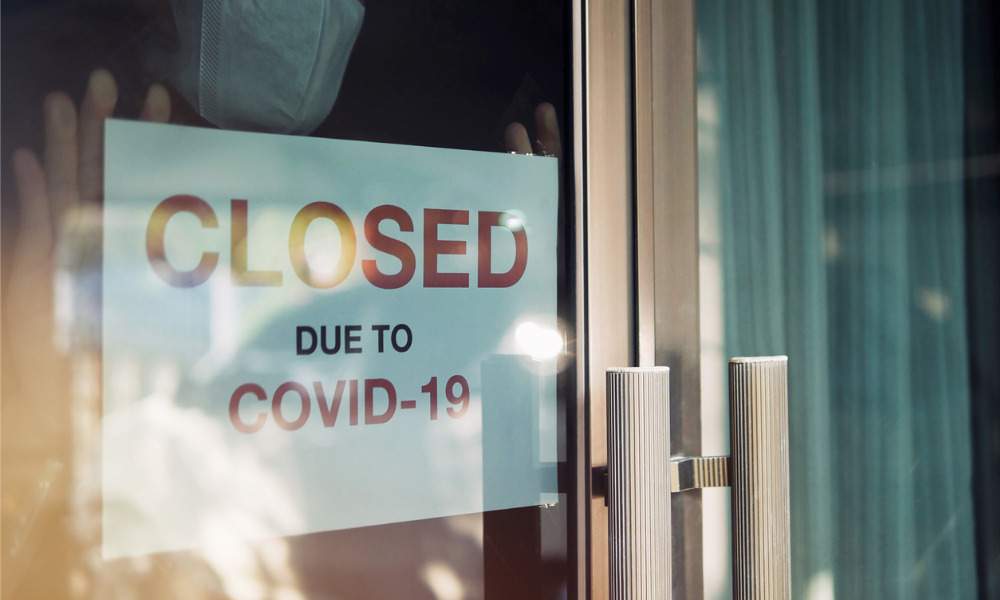 The COVID-19 pandemic has caused pressure on many Canadian small businesses to close prematurely – and it's apparently not done yet.
According to the Canadian Federation of Independent Business (CFIB), the number of additional small businesses in Canada at risk of permanently closing their doors ranges from 55,000 (5% of small businesses) to 218,000 (19%), depending on how the recovery progresses.
The mid-range estimate for COVID-19-related business closures sits at 158,000 (14%), representing one in seven businesses.
The risk of shutdown is particularly pronounced for certain industries. In the arts and recreation sector — which includes gyms, venues, and arcades – 30% of businesses face the prospect of closing. The hospitality industry is also staggering, with 27% of businesses there saying they're under threat.
From a regional perspective, Alberta businesses are at the highest risk of shutting down, with a mid-range estimate of one in five (19%) going under because of COVID-19.
Quoting the latest available data from Statistics Canada, CFIB said business entries averaged 140,000 per quarter between the third quarter in 2016 and the third quarter in 2019. Business exits, which counts permanent closures, averaged an estimated 126,000 per quarter. Prior to the COVID-19 crisis net business creation has been positive every quarter of the past 13 observed quarters with an average of 14,000.
That trend is likely to be challenged. While social distancing and public safety measures have been relaxed to facilitate an economic reopening, figures from CFIB's small business recovery dashboard show that just 62% of small businesses are fully open, 37% are fully staffed, and 26% are hitting normal sales targets.
"Small businesses are big players in our economy, so minimizing business losses is critical to recovery," said CFIB Executive Vice-President Laura Jones. "Right now both government support and consumer behaviour are critical to transitioning back to conditions that allow businesses to survive and thrive."