National association calls for provincial hardship grants as businesses face rent crisis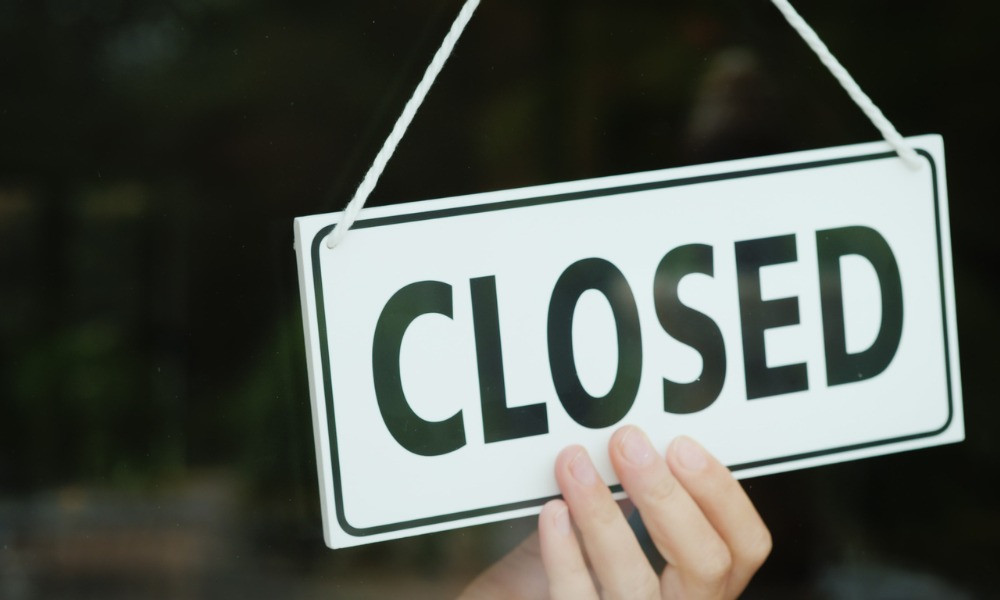 The painful effort to contain the coronavirus won't be ending soon, with Prime Minister Justin Trudeau warning that the national economic shutdown will last weeks longer. But even with the aggressive aid measures already deployed at the federal level, Canada's small-business owners aren't sure they can wait that long.
In a survey conducted over the long weekend, the Canadian Federation of Independent Business (CFIB) has found that only half of small business owners are optimistic that they can ever reopen if current conditions persist until the end of May.
Aside from ongoing fixed costs — the survey found that rent paid by small businesses averaged $10,000 a month, with a wide variation around that number — most survey respondents said they have sustained a dramatic drop in revenue; one out of five business owners polled said their revenues were totally obliterated.
Eighty-five per cent of those surveyed believed that the situation for their business will worsen before it gets better, while 80% were concerned about cash flow. Another 75% of participating business owners said that businesses should be allowed to reopen if they can respect social distancing measures and provide protection for employees.
"The risk of otherwise healthy businesses failing is getting worse by the day," said CFIB Executive Vice President Laura Jones.
"We are really encouraged that the federal government is looking at new support for commercial rent as the $10,000 forgivable portion of the Canada Emergency Business Account is helpful, but many don't qualify and even if they do, it only goes so far," Jones said.
The federation urged all provinces to replicate initiatives by Saskatchewan and Nova Scotia, wherein small businesses are granted a hardship grant, calculated based on 15% of their monthly sales revenue and up to a cap of $5,000.
"We would like to see other provinces adopt the Saskatchewan model and [make] grants widely available to all small businesses, especially vulnerable sectors such as retail, hospitality and personal services," said Corinne Pohlmann, senior vice president of National Affairs at CFIB.