Firms' new offerings provide carbon-neutral exposure to bitcoin and North American equity indexes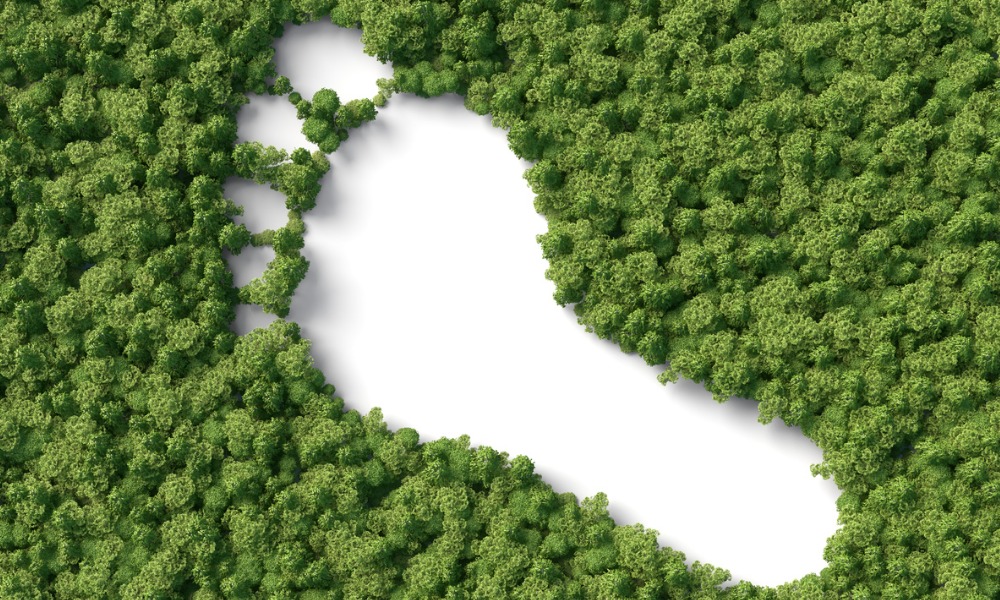 Two investment fund firms are taking aim at responsible investors with ETFs that offer carbon-neutral exposure to bitcoin and the broad equity markets.
After the successful conversion of its Bitcoin Trust into the Ninepoint Bitcoin ETF – with Canadian dollar U.S. dollar units listed as BITC and BITC.U, respectively, on the TSX – Ninepoint Partners has announced that the bitcoin ETF now offers carbon-neutral exposure to the world's predominant cryptocurrency.
"By offsetting the carbon footprint of our Bitcoin ETF, we're living up to our commitment to offer investors better ways to diversify their portfolios," said John Wilson, co-CEO and Managing Partner of Ninepoint.
To address concerns over the expanded carbon footprint of energy-intensive bitcoin mining activity, Ninepoint has entered into partnerships with CarbonX, which provides carbon emission analysis and carbon offsetting services through its Zerofootprint brand, and The Crypto Carbon Ratings Institute, a leader in providing scientific estimates for the energy consumption and environmental impact of cryptocurrencies.
Through the partnerships, Ninepoint said the fund will be subject to carbon footprint analysis and provided with carbon offsets from projects that meet the highest global standards. Under the arrangement, Ninepoint said it is supporting various forest conservation projects that create direct positive impacts in the Amazon by avoiding the release of carbon dioxide into the atmosphere and contributing to the United Nations' sustainable development goals.
Ninepoint added that it will be shouldering all costs of offsetting the fund's carbon footprint, which it will pay out of its management fee and not pass on to unitholders of the fund.
"Bitcoin is both a rapidly growing asset class and increasingly important financial technology. We must all do our part to ensure Bitcoin grows in a more sustainable way," said Alex Tapscott, managing director of Digital Assets at Ninepoint. "Ninepoint is showing the world one way to do that."
Meanwhile, Evolve ETFs has debuted the Evolve CleanBeta series of ETFs, which are the first in the world to offer carbon-neutral exposure to traditional equity indices.
Trading on the TSX, the Evolve S&P/TSX 60 CleanBeta Fund (SIXT) and the Evolve S&P 500 CleanBeta Fund (FIVE) promise investors exposure to the performance of their namesake North American benchmarks, while striving to offset the carbon footprint of the securities in the portfolios.
"We've observed a number of challenges related to ESG investing adoption, from inconsistent screening methodologies to a narrowing of the investable universe resulting in a change of the overall return profile," says Raj Lala, president and CEO at Evolve. "We think CleanBeta helps solve many of these issues by providing investors with a simple solution to make traditional indices carbon neutral."
The CleanBeta funds' offsetting methodology relies on a carbon-footprint calculation provided by S&P Dow Jones Indices using Trucost, a division of S&P Global. SIXT and FIVE will seek to neutralize the full carbon footprints of their respective holdings through various strategies, including purchasing and retiring carbon credits.
While seeking to offset the carbon footprint of their portfolios' constituent securities, SIXT and FIVE target long-term capital growth by replicating the performance of the S&P/TSX 60 Index and S&P 500 Index, respectively, net of fees and expenses.